Love the Stranger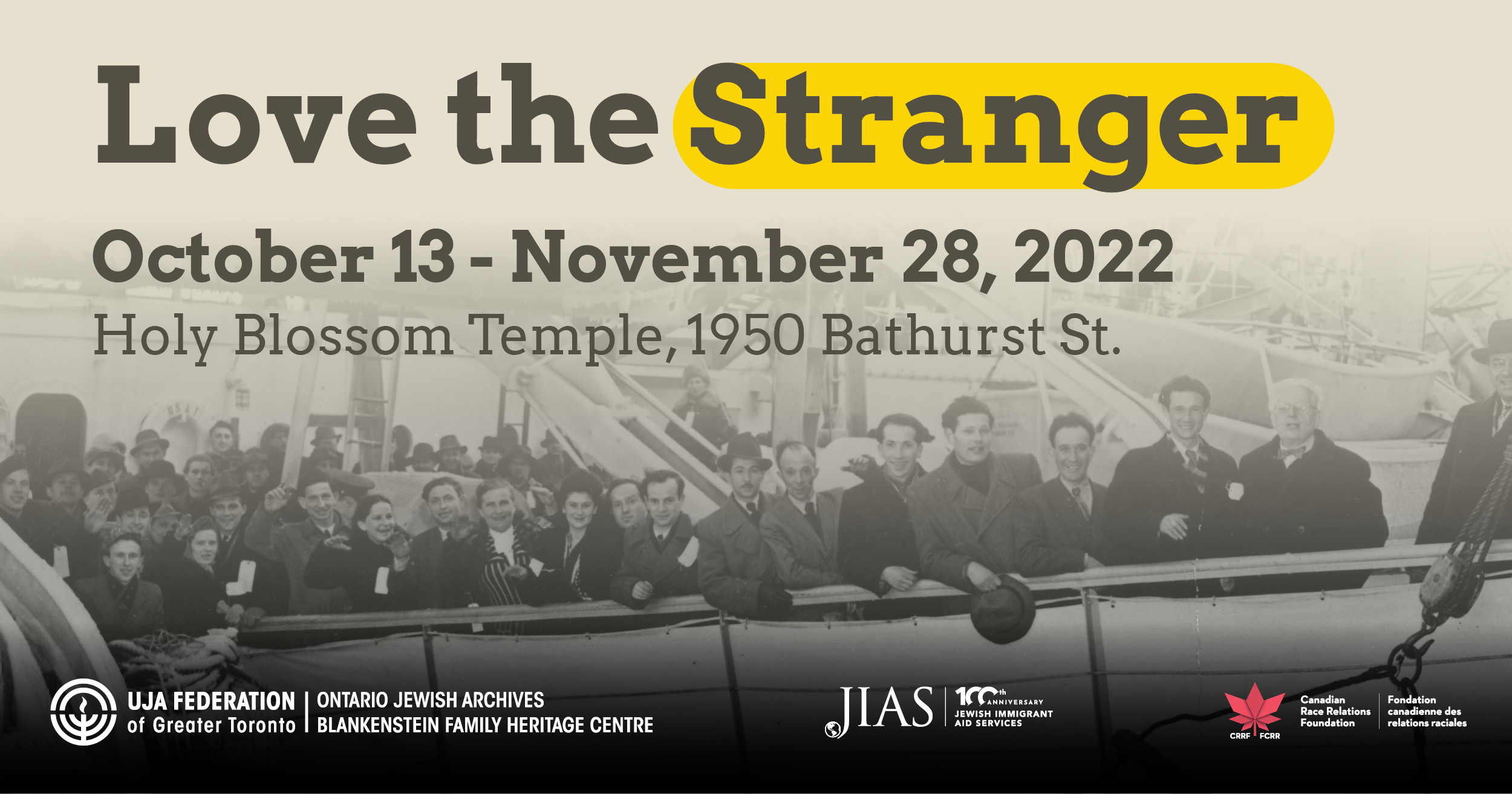 Title: Love the Stranger / Refuge Canada Tent
Dates: October 13-November 28, 2022
Location: Holy Blossom Temple, Garson Baskin Gallery, 2nd Floor, 1950 Bathurst St., Toronto
In celebration of 100 years of Jewish Immigrant Aid Services in Canada, the OJA and JIAS Toronto invite you to visit Refuge Canada Tent, a traveling exhibit created by the Canadian Museum of Immigration at Pier 21, and Love the Stranger, a complementary exhibit curated by the Ontario Jewish Archives.
Refuge Canada Tent was designed to resemble a typical shelter used in refugee camps today. It introduces Canada's place in the global refugee crises, illuminating the challenges that refugees face while investigating Canada's historical track-record of responding to refugees.
Honouring 100 years of JIAS, the Ontario Jewish Archives' Love the Stranger is a complementary exhibit to Pier 21's Refuge Canada Tent, recalling the specific history of Canadian Jews as new immigrants and refugees over the last century – we too were "strangers in a strange land" – and the central role that JIAS has played throughout its history in welcoming and supporting Jewish and non-Jewish refugees from around the world.
Love the Stranger is available for loan. Please contact ojainquiries@ujafed.org for more info.