Our Collections
The OJA's records span all segments of Ontario's Jewish community. We have records from businesses, families, labour unions, organizations, and synagogues. These records date from the community's earliest days to its present. What's more, they come from all over Ontario and in every format you can think of. If you were to lay out all of our boxes, they would stretch from the foot of Yonge Street to Dundas Square!
Below you can find highlights from our newest acquisitions as well as collections that have recently been processed and added to our website search.
Do you have records to donate to the OJA? Click here to learn how.
Acquisition of the Month
July 2023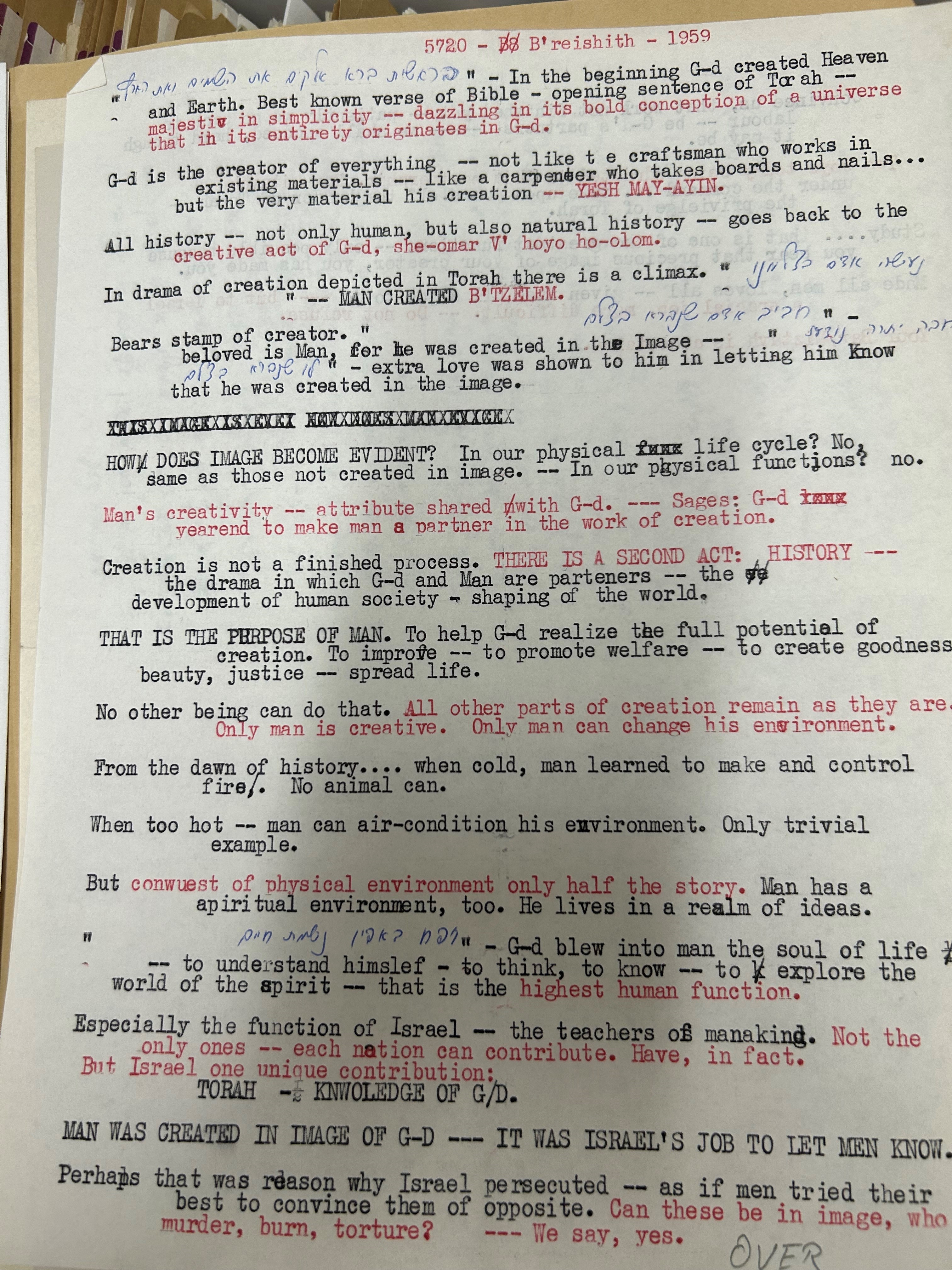 In the fall of 2022, archivist Faye Blum began working with Rabbi Erwin Schild to acquire the rabbi's records for donation to the Ontario Jewish Archives. In Rabbi Schild's most recent donation—which comes out to sixty-three centimetres of textual records—are his sermons. The latter are organized by parashah (weekly Torah portion) and Jewish holidays. Shown here are notes prepared by Rabbi Schild on Bereshit (Genesis) in the year 5720 of the Hebrew calendar (1959 in the Gregorian calendar).
The first folder of Rabbi Schild's sermons, consisting of thirty-some documents, has been digitized and can be viewed here. In the future, the OJA hopes to digitize more sermons such that researchers unable to visit the OJA in person are able to read them online.