Our Collections
The OJA's records span all segments of Ontario's Jewish community. We have records from businesses, families, labour unions, organizations, and synagogues. These records date from the community's earliest days to its present. What's more, they come from all over Ontario and in every format you can think of. If you were to lay out all of our boxes, they would stretch from the foot of Yonge Street to Dundas Square!
Below you can find highlights from our newest acquisitions as well as collections that have recently been processed and added to our website search.
Do you have records to donate to the OJA? Click here to learn how.
Acquisition of the Month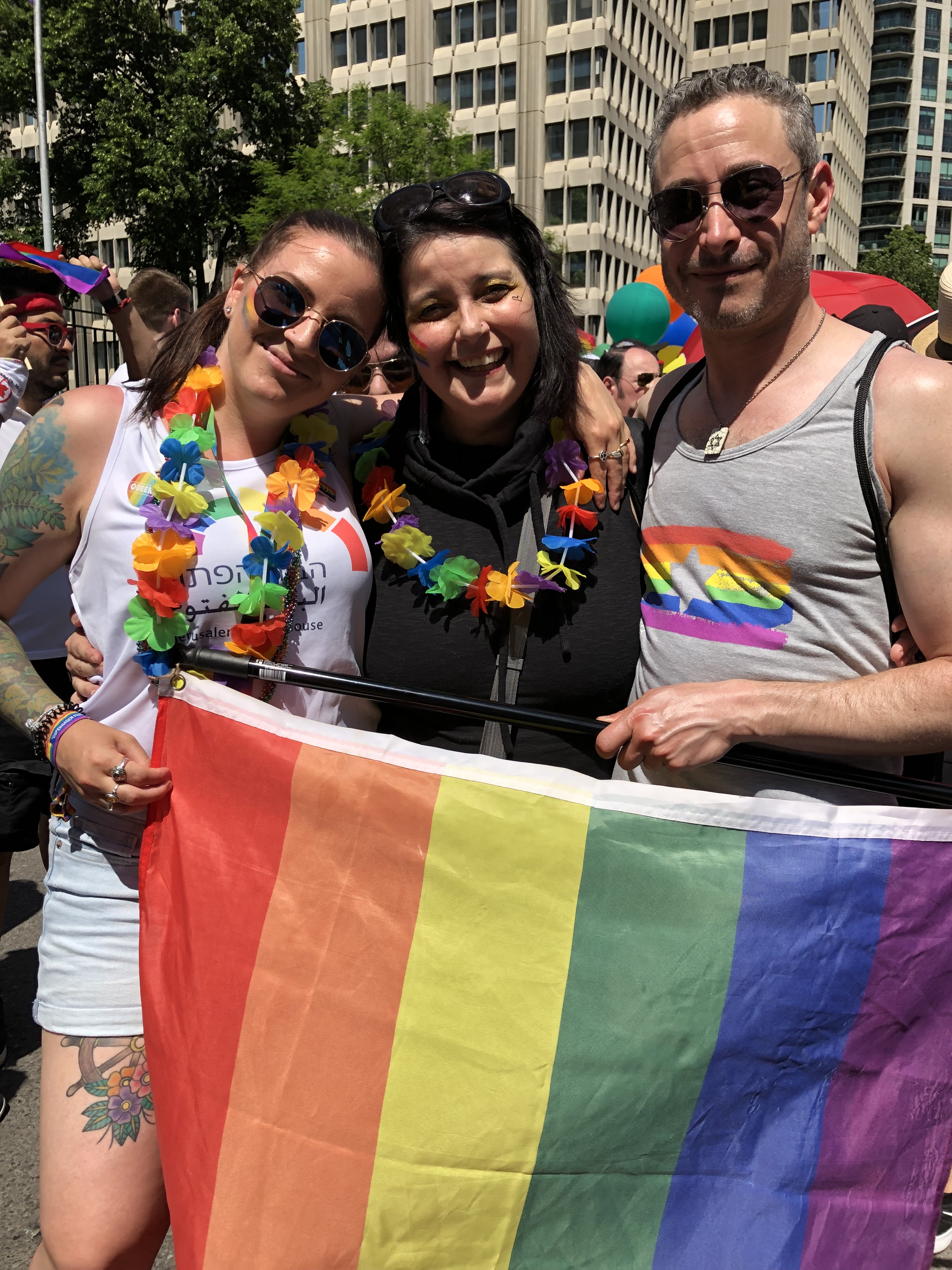 In March, OJA board member Evan Pilz donated photographs of three Pride events that took place in 2019. The first event was held on 1 June 2019 and was hosted by the Centre for Israel and Jewish Affair (CIJA)'s LGBTQ+ Advisory Council in celebration of the start of Pride Month. The second event was the annual Pride parade, which took place on 26 June 2019 and was attended by several Jewish organizations including CIJA and Jewish Family & Child. The third event took place at the Israeli consulate on 27 June 2019 and featured a panel of members of the LGBTQ community sharing their experiences of visiting Israel.
The OJA is always excited to receive photographs of Jewish individuals and organizations participating in Pride activities. If you have some of your own that you would be willing to donate, get in touch!