Our Collections
The OJA's records span all segments of Ontario's Jewish community. We have records from businesses, families, labour unions, organizations, and synagogues. These records date from the community's earliest days to its present. What's more, they come from all over Ontario and in every format you can think of. If you were to lay out all of our boxes, they would stretch from the foot of Yonge Street to Dundas Square!
Below you can find highlights from our newest acquisitions as well as collections that have recently been processed and added to our website search.
Do you have records to donate to the OJA? Click here to learn how.
Acquisition of the Month
January 2023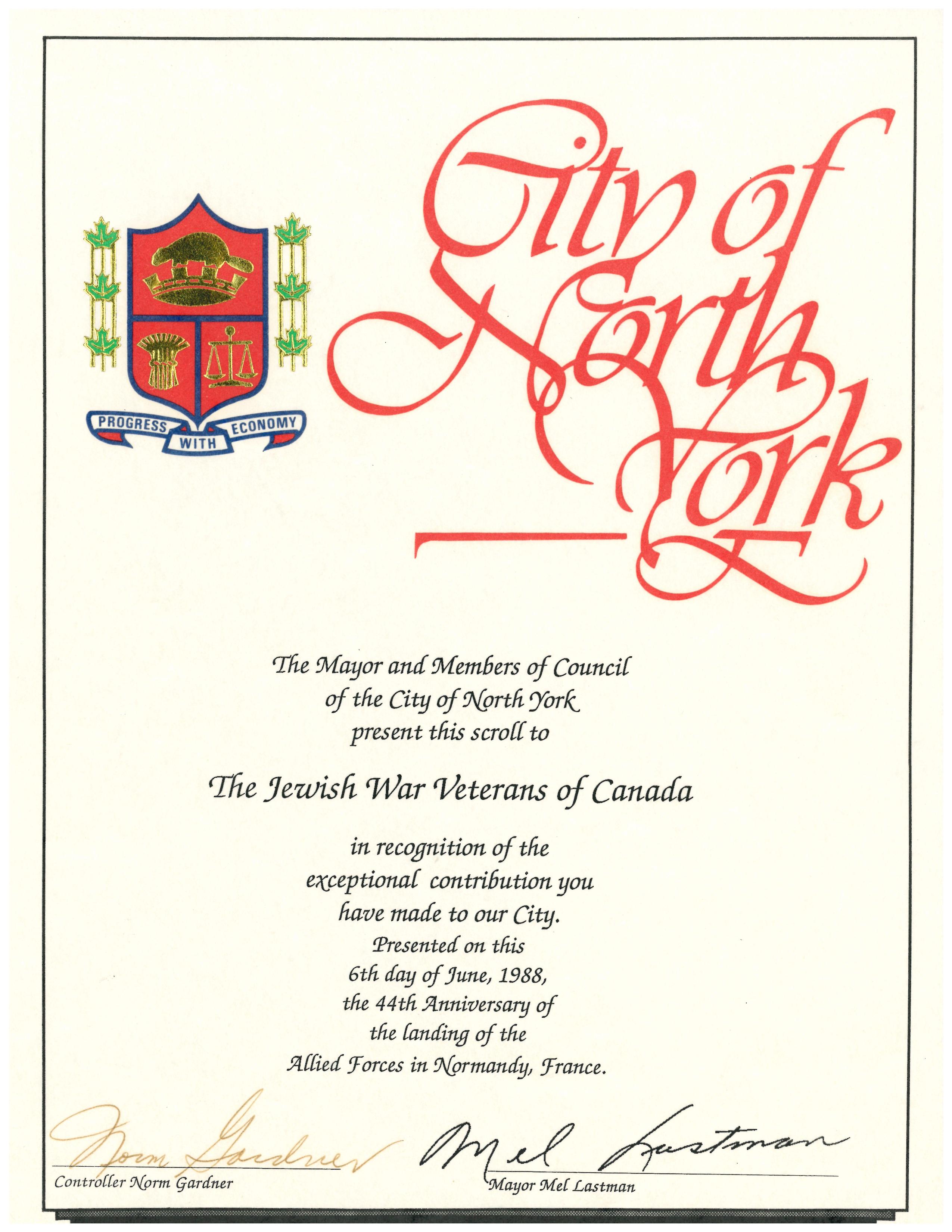 In January, the OJA was pleased to acquire material documenting the Jewish War Veterans of Canada. The accession consists of twelve centimetres of textual records and approximately ninety photographs. The materials were stored in the fourth-floor boardroom of the former office of the Jewish War Veterans of Canada before being transferred to the OJA. Shown here is a document from the City of North York and signed by controller Norm Gardner and mayor Mel Lastman "in recognition of the exceptional contribution you [i.e., the veterans] have made to Our City." It was presented to the veterans on 6 June 1988, the fourtieth anniversary of the landing of the Allied forces in Normandy, France. Fun fact: Mayor Lastman became Toronto's third Jewish mayor after the amalgamation of Metro Toronto and its six constituent municipalties in 1988.