Is it Summer Yet?
Camp Photos from the Ontario Jewish Archives, Blankenstein Family Heritage Centre
Miles Nadal JCC, 750 Spadina Ave. July 1-July 30, 2013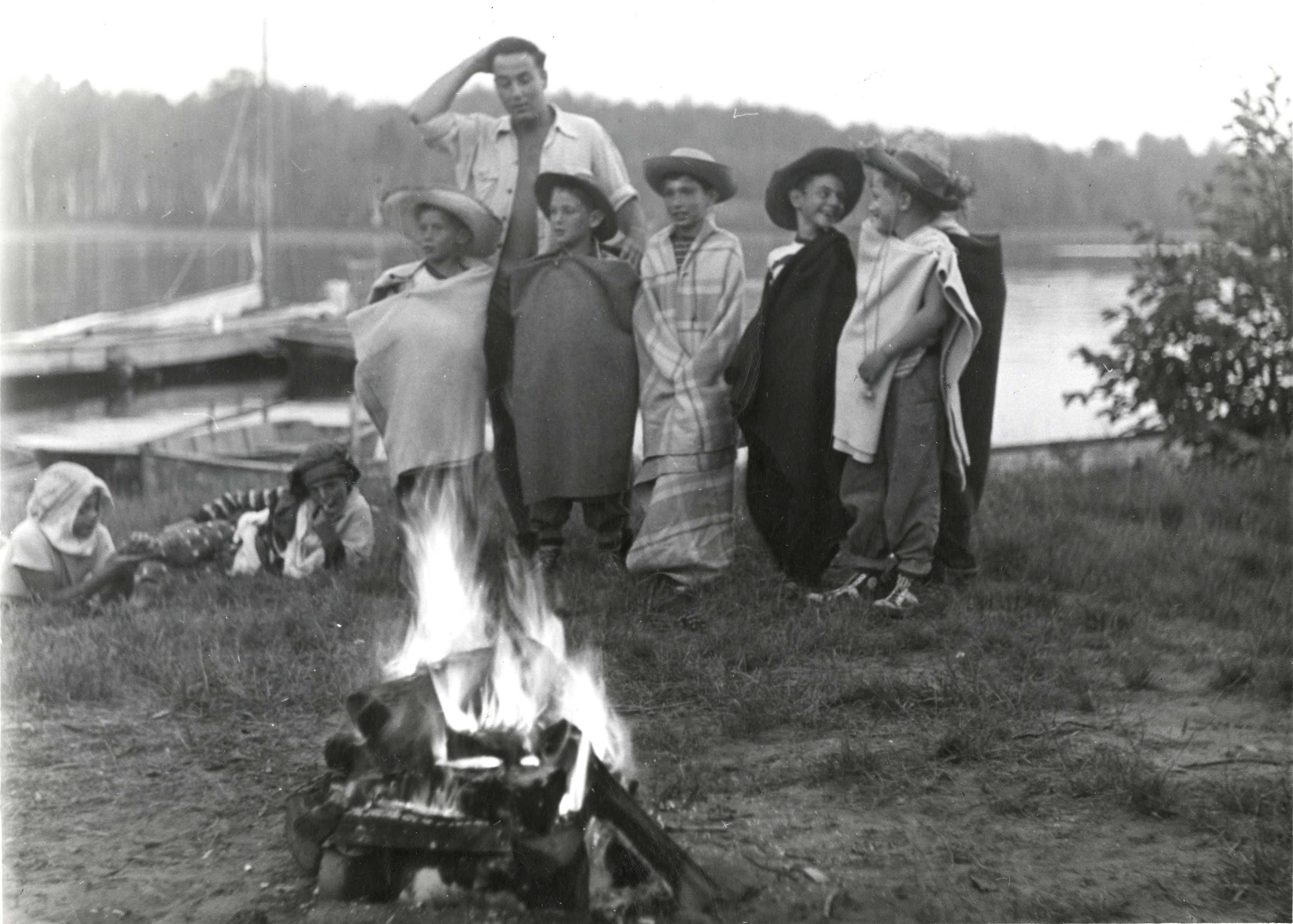 The call of the loon, the drip of water off a paddle, and the crackle of a campfire…
Going to summer camp is a rite-of-passage for Jewish children in Ontario. In the collection of the Ontario Jewish Archives, Blankenstein Family Heritage Centre (OJA) is a vast amount of material related to this experience. From these photos, we learn about the early days of the community when establishing activities for Jewish youth was an important way for Jewish organizations to not only occupy children during the summer months but also to impart specific Jewish values and political principles. Summer camp, a completely immersive environment, was the perfect venue to nurture Jewish identity, a love of Israel, and a sense of community. In 1945, the Jewish Camp Council was established to centralize the administration of a group of camps and to broaden their access through scholarships.
As early as the 1930s, private summer camps that catered to the Jewish communities around Ontario were established all over the Muskoka and Kawartha regions. At many of these camps, Jewish traditions such as a Shabbat service, were blended into a largely secular program. Over the years, many individuals who attended these camps, as both campers and counselors, donated their camp photos and films to the OJA.
This exhibition illustrates the range of activities including canoeing, folk-dancing, campfire sing-songs, waterskiing, arts and crafts, drama, tennis offered at the various camps. There was an emphasis on healthy competition, the fun and challenges of communal cabin/tent living, and the value of trying new activities on both water and land. For many camps, the Northern Ontario landscape played an important role with opportunities to go on multi-day canoe trips where campers portaged, canoed, and cooked over an open fire.
For many children, this annual two-month respite—the quintessential Canadian Jewish experience—had a profound impact on their lives, providing opportunities for lifelong friendships and memories. Join us for some camp nostalgia at the OJA this summer!
On view is just a small selection of photographs from this rich history. If you do not see your camp represented, it is because we do not have material on that camp. Please contact us to donate material: ojainquiries@ujafed.org.