Our Collections
The OJA's records span all segments of Ontario's Jewish community. We have records from businesses, families, labour unions, organizations, and synagogues. These records date from the community's earliest days to its present. What's more, they come from all over Ontario and in every format you can think of. If you were to lay out all of our boxes, they would stretch from the foot of Yonge Street to Dundas Square!
Below you can find highlights from our newest acquisitions as well as collections that have recently been processed and added to our website search.
Do you have records to donate to the OJA? Click here to learn how.
Acquisition of the Month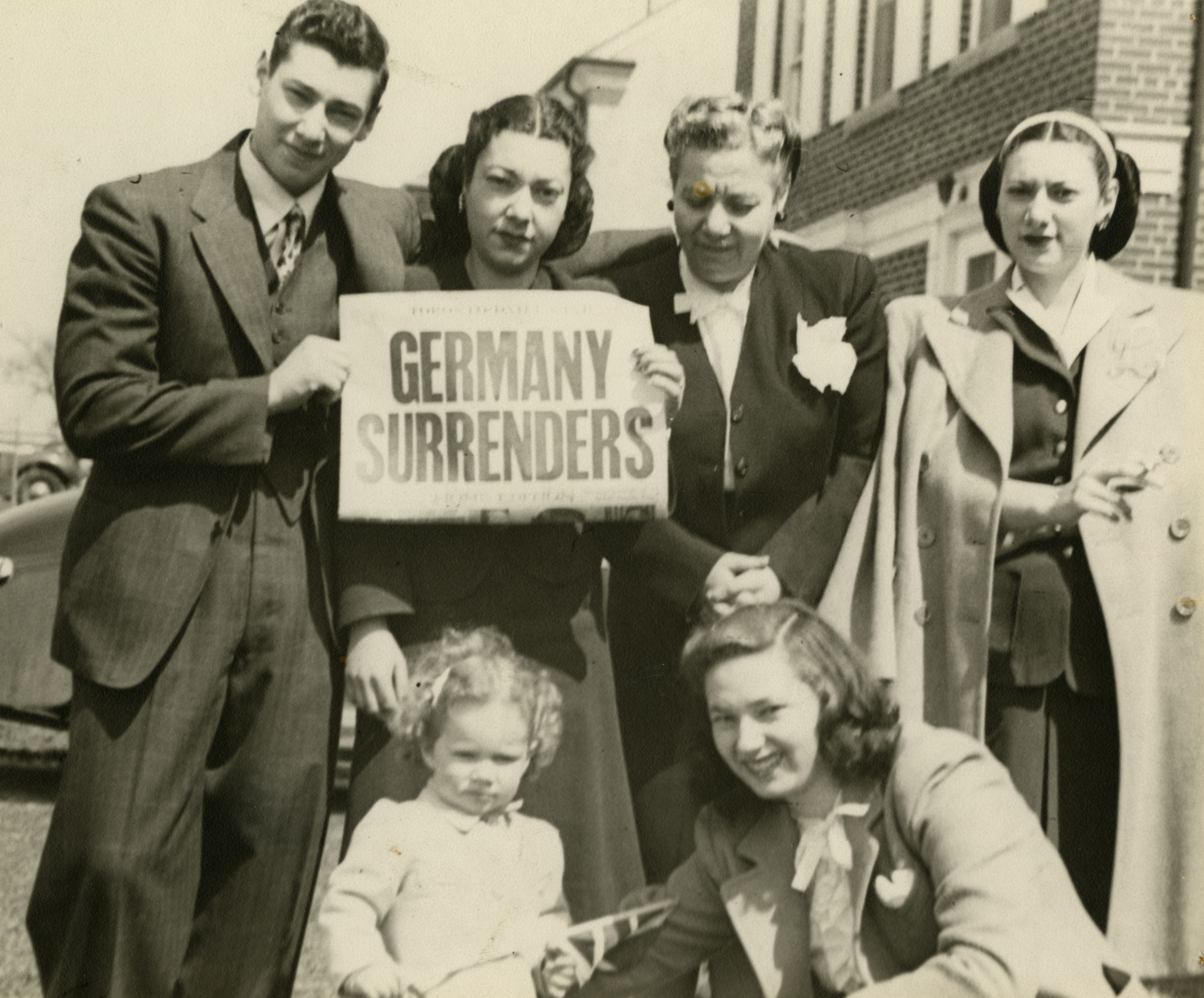 In March, Sharon Drache donated two photographs documenting her family. The photograh shown here is titled "German Surrenders" and was taken by Murray Abramowitz, the father of the donor, in front of the family home at 27 Forest Ridge Drive. The photograph shows the donor's uncle Murray Levinter and mother, Edythe Levinter Abron, holding a newspaper with the headline "Germany Surrenders." Standing next to Edythe is the donor's maternal grandmother Sara Levinter (née Kamin). Next to Sara is the donor's aunt Molly, a well-known pianist in Toronto. Lastly, there is two-year-old Sharon Abron Drache who is holding hands with her aunt Florence.