Our Collections
The OJA's records span all segments of Ontario's Jewish community. We have records from businesses, families, labour unions, organizations, and synagogues. These records date from the community's earliest days to its present. What's more, they come from all over Ontario and in every format you can think of. If you were to lay out all of our boxes, they would stretch from the foot of Yonge Street to Dundas Square!
Below you can find highlights from our newest acquisitions. If you are interested in donating records to the OJA, let us know.
Acquisition of the Month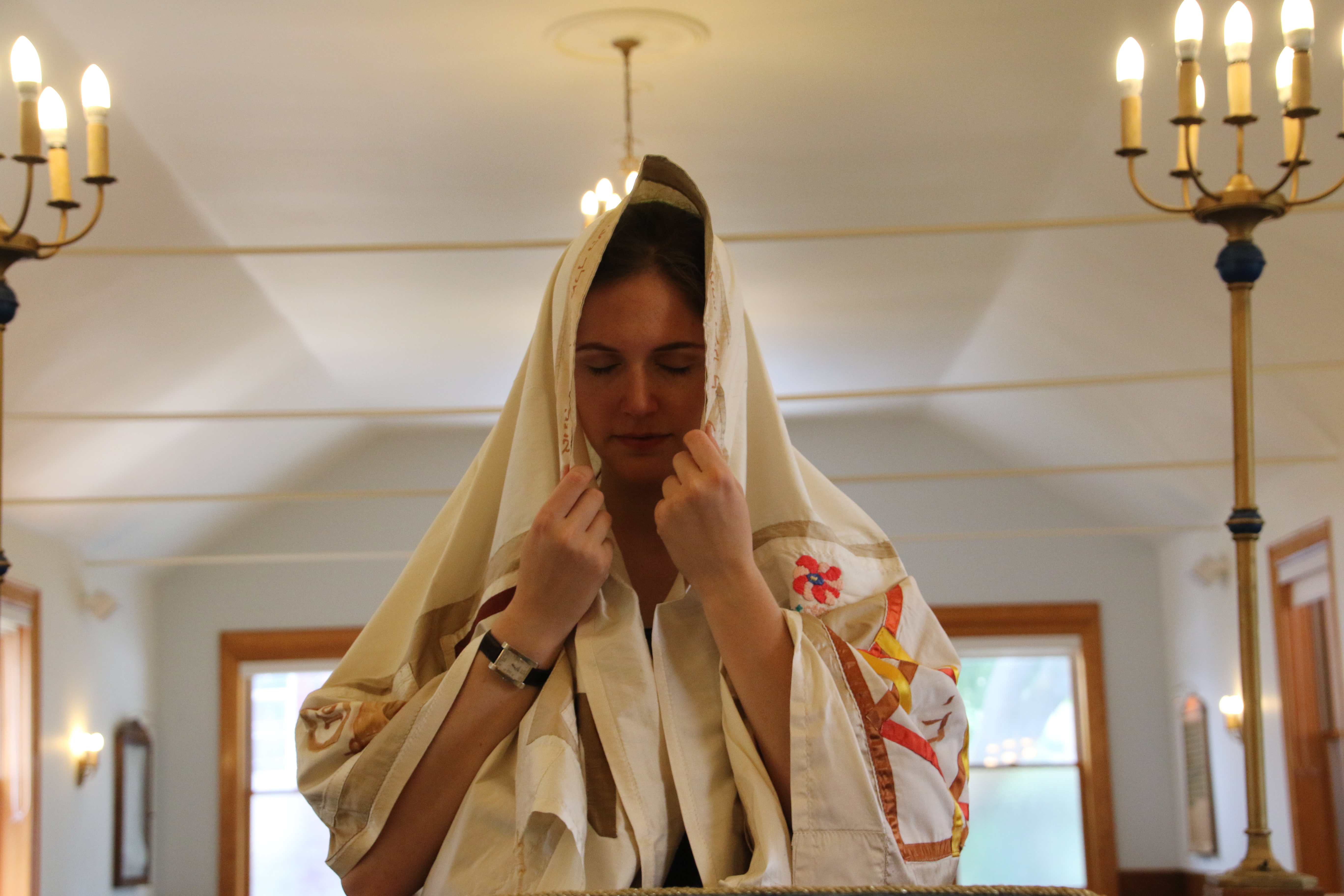 In August, Toronto-based photographer Victor Helfand donated his Women of the Bimah series of photographs to the OJA. The idea for the project came after Helfand, who did not grow up seeing women occupying a prominent place in the synagogue, saw a female friend serving as a gabbai. The photographs feature Jewish women in strong poses at the bimah.
The accession, which includes 17 prints, is made up primary of digital records. The total size of the latter comes out to 118 GB, although that number may be brought down slightly once the selection process is complete. Together, these records, digital and print alike, provide a glimpse into the religious lives of Jewish women, a subject that until now has not been particularly well-documented in the OJA's collections.
Kevin McBean. The McBean accession consists of 81 digital photographs of the Jewish Workmen's Circle Colony in Ajax sometime in May 2016. The photographs show the property in various stages of decay before it was bulldozed for a suburban housing development.
Netivot HaTorah. Accession consists of records of the Thornhill-based Jewish day school. Included are administrative records, photographs, DVDs, architectural drawings, blueprints, and much else.
Nirenberg family. Melissa Nirenberg, the granddaughter of Yiddish folk singer Mariam Nirenberg, donated four folders of textual records and photographs of the Nirenberg family, including photographs of her grandmother. Melissa intends this accession to be the first of several that will tell the story of the extended Nirenberg family.
J.B. Salsberg. The niece of the late J. B. Salsberg has donated more records documenting the left-wing politician, thereby complementing the existing J. B. Salsberg fonds. Because archives are organized by creator (provenance), the accession will eventually be integrated into said fonds.
Workmen's Circle (Hamilton, Ont.). Jeffrey Levinn of New York donated a rare photograph of the Hamilton branch of the Workmen's Circle. The photograph, which was taken in 1939, depicts the membership of the left-wing group on the occassion of its thirtieth anniversary