Our Collections
The OJA's records span all segments of Ontario's Jewish community. We have records from businesses, families, labour unions, organizations, and synagogues. These records date from the community's earliest days to its present. What's more, they come from all over Ontario and in every format you can think of. If you were to lay out all of our boxes, they would stretch from the foot of Yonge Street to Dundas Square!
Below you can find highlights from our newest acquisitions as well as collections that have recently been processed and added to our website search.
Do you have records to donate to the OJA? Click here to learn how.
Acquisition of the Month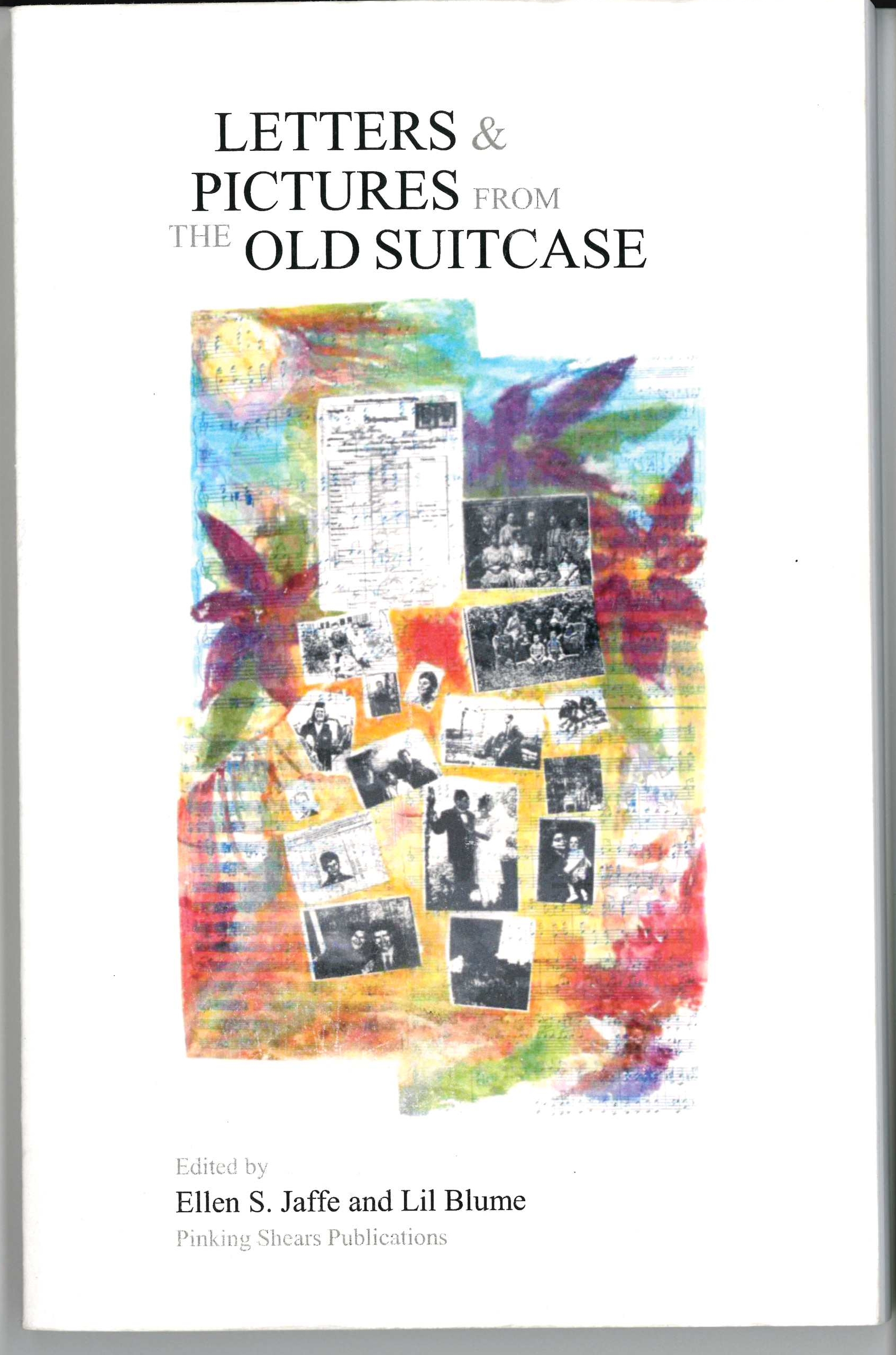 In January, Lil Blume donated materials for an anthology called Letters and Pictures from the Old Suitcase. The anthology was published in 2011 for a Jewish literary festival that Lil Blume ran in 2010. Included in the collection are handwritten autobiographical pages and photocopied pages from Miriam Beckerman. In addition, there are two photocopies of a 1959 letter to the Irgun regarding redirecting of reparations due to Moshe Beckerman. The document provides a summary of Moshe Beckerman's wartime experience including enlistment with the British military serving with the Regiment of Royal Engineers (1940), transfer to Greece (1941), capture by Germans (1941), escape and recapture in Italy, and eventual internment in Minchen and then Danzig prior to his release in 1945 by the Second British Army.
Other Acquisitions
Albert Edelstein. This accession consists of three booklets donated by Albert Edelstein that document Toronto's Jewish community. Included are a copy of the Constitution of the Congregation Rodfei Shulem Anshe Kiew (1913), better known as the Kiever Synagogue; a tribute book honouring Dr. Chaim Shidlovski (1865–1925), which was published by Farband (ca. 1920s); and a program for the United Jewish Appeal of Toronto's Victory Celebration Dinner, which was held at the Regency Towers Hotel on 26 May 1960.
Bill Gladstone. This accession consists of a binder of notes related to the Goldenberg Scroll, created by Sara Edell Shaffler Kelman. The scroll was the project of Dr. Henry Goldenberg who captured the genealogical history of his patients with Galician roots on the paper that lined the exam table in his office. The notes are primarily anecdotes about Dr. Goldenberg rather than his patients. Also included is a photograph of Dr. Goldenberg, as well photographs of his wife and daughter Helen and Ricki with Sara Edell, and a photograph of a twenty-fifth wedding anniversary celebration for Avromtche Kurtz and Yente Goldenberg Kurtz.