Our Collections
The OJA's records span all segments of Ontario's Jewish community. We have records from businesses, families, labour unions, organizations, and synagogues. These records date from the community's earliest days to its present. What's more, they come from all over Ontario and in every format you can think of. If you were to lay out all of our boxes, they would stretch from the foot of Yonge Street to Dundas Square!
Below you can find highlights from our newest acquisitions as well as collections that have recently been processed and added to our website search. If you are interested in donating records to the OJA, let us know.
Acquisition of the Month
On 1 November 2018, the OJA acquired photographs of Toronto-based photographer Nir Bareket (1939-2015). Bareket, who was born in Mandatory Palestine, moved to Toronto in 1975, where he became the first living photographer to have his photographs acquired by City of Toronto Archives. Among the topics he explored in his photography were homelessness, theatre in Toronto, cities, Ellis Island, and the Don Jail. He also photographed the March of the Living educational program in Poland and Israel.
The physical extent of the graphic material acquired works out to about two carts. After archivists make their selection of what to keep, the material will be housed in the OJA's climate-controlled vault, a small portion of which will be housed in cold storage in order to further extend the life of the materials.
From Latkes to Laffas: Jewish Toronto's Favourite Eateries, 1900-2017. In 2017, Beth Tzedec's Reuben and Helene Dennis Museum hosted the From Latkes to Laffas exhibition, which examined Jewish eateries in Toronto from 1900-2017. As part of mounting the exhibition, a great deal of research was done. The findings of that research, which afford a unique look at local food culture over a one-hundred-year period, were then compiled in a binder that Gella Rothstein, co-chair of the shul's museum committee, donated to the OJA. The binder has already been consulted by two U of T iSchool students as part of their research on Jewish storefronts.
Jonathan Maister. On 26 November 2018, the OJA formally launched its Southern African Legacy Project. The project, which explored the southern African community in Ontario, motivated South African expat Jonathan Maister to donate a photograph of himself in military uniform to the OJA along with a document titled "The Experiences of Zaida Isaac Zlotnick, Maternal Grandfather," which Maister took down in 1982. Maister's donation complements a previous donation of his that includes a memoir recounting some of his experiences in the South African military.
Ray and Rose Wolfe. Elizabeth Wolfe, former chair of UJA Federation of Greater Toronto, donated family photographs and textual records documenting the lives of her parents, Ray and Rose Wolfe. Described in the Canadian Jewish News as "the power couple that led the community in business and social causes," the photographs span a good part of the couple's life together. As befits their key role in the Jewish community, many photographs depict Mr. and Mrs. Wolfe with various dignitaries, including one photograph of Mrs. Wolfe with a young Justin Trudeau.
Wahl family. Towards the end of November, Stephen Wahl donated photographs documenting his family. Stephen's immediate family was made up of his mother and father, Jack and Sydney Wahl, himself, and his two sisters, Charis and Pauline. In addition to photographs of his immediate family, the accession also includes photographs of grandparents, confirmation portraits, and six class photographs, most likely taken at Forest Hill Collegiate in the 1950s and '60s.
Recently Processed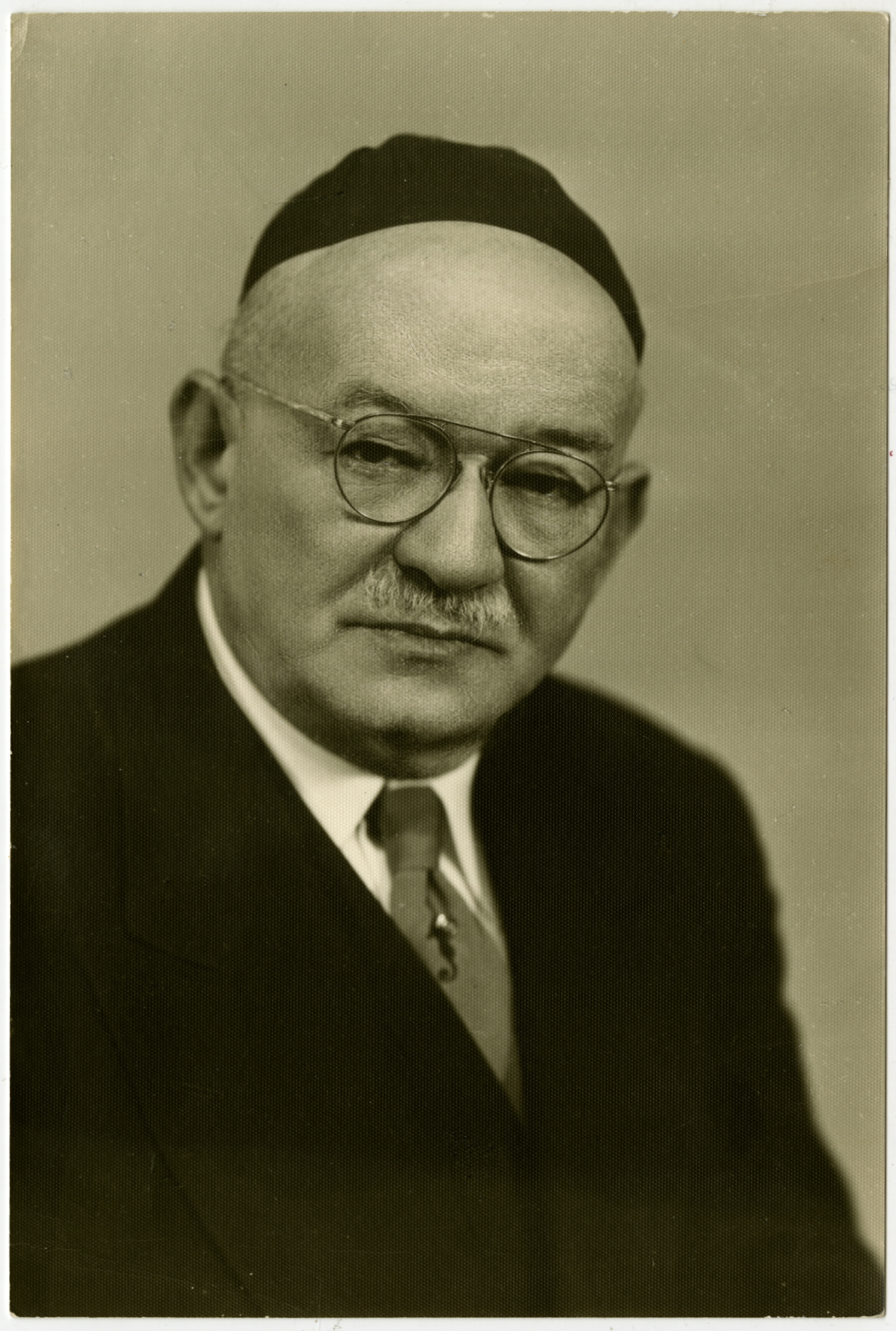 J.P. Katz Fonds. Consisting of over 5.5 metres of textual records and photographs, this fonds documents Katz's work with Mizrachi-Hapoel Hamizrachi, the Toronto Zionist Council, the United Jewish Welfare Fund, and other Jewish organizations in Toronto, as well as his fundraising efforts for various theological seminaries and the Jewish National Fund. The records include correspondence and memoranda, meeting minutes, subject files, financial records, newspaper clippings and scrapbooks. The fonds also includes some family records and correspondence, and some business records from the Reliable Tobacco Company. Discover the collection
---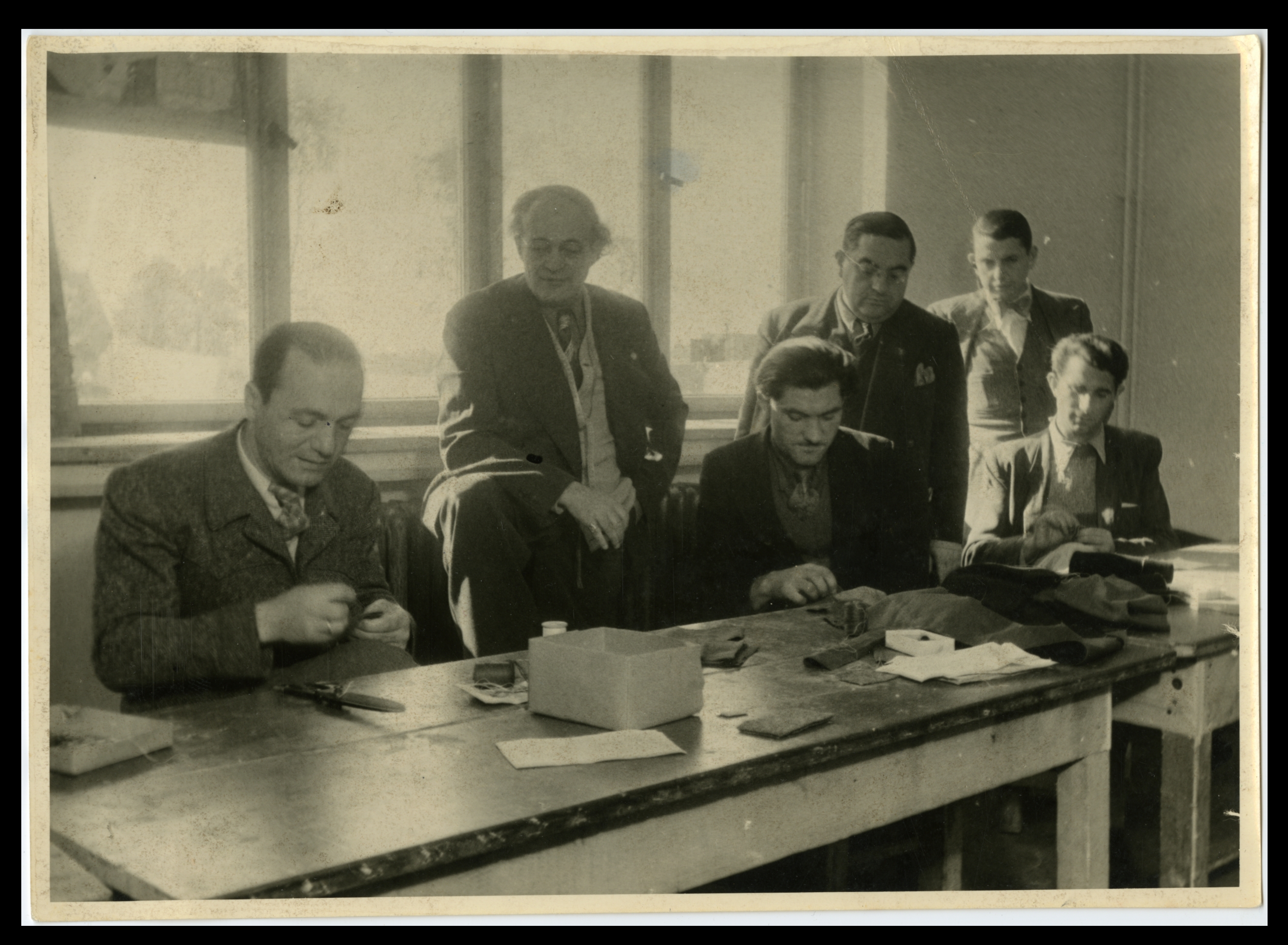 Canadian Overseas Garment Workers Commission series. In late 1947 and early 1948 representatives of the Canadian garment industry organized what became known as the Tailor Project, an immigration program planned to select more than 2,200 skilled tailors from the Displaced Person camps of Europe, facilitate their immigration, and give them jobs in the garment trade and housing in Canada. Canadian Jewish Congress, eager to rescue Holocaust survivors from the DP camps, knew the government would approve a plan to bring in skilled workers to fill a shortage in the garment trades. The Tailor Project was the first program that permitted large numbers of Jewish adults to immigrate to Canada following the Second World War. Max E. Enkin (men's clothing), Max Federman (fur workers), Joe Mack and others were sent by the Commission to Europe as part of the selection team. In response to Max Enkin's emphasis on providing accommodation, many individuals and community organizations reached out to those in need. Under the direction of the United Jewish Relief Agency, the office of the Canadian Overseas Garment Commission attended to the many and varying needs of the immigrant tailors, both Jewish and non-Jewish. Discover the collection
---