Our Collections
The OJA's records span all segments of Ontario's Jewish community. We have records from businesses, families, labour unions, organizations, and synagogues. These records date from the community's earliest days to its present. What's more, they come from all over Ontario and in every format you can think of. If you were to lay out all of our boxes, they would stretch from the foot of Yonge Street to Dundas Square!
Below you can find highlights from our newest acquisitions as well as collections that have recently been processed and added to our website search. If you are interested in donating records to the OJA, let us know.
Acquisition of the Month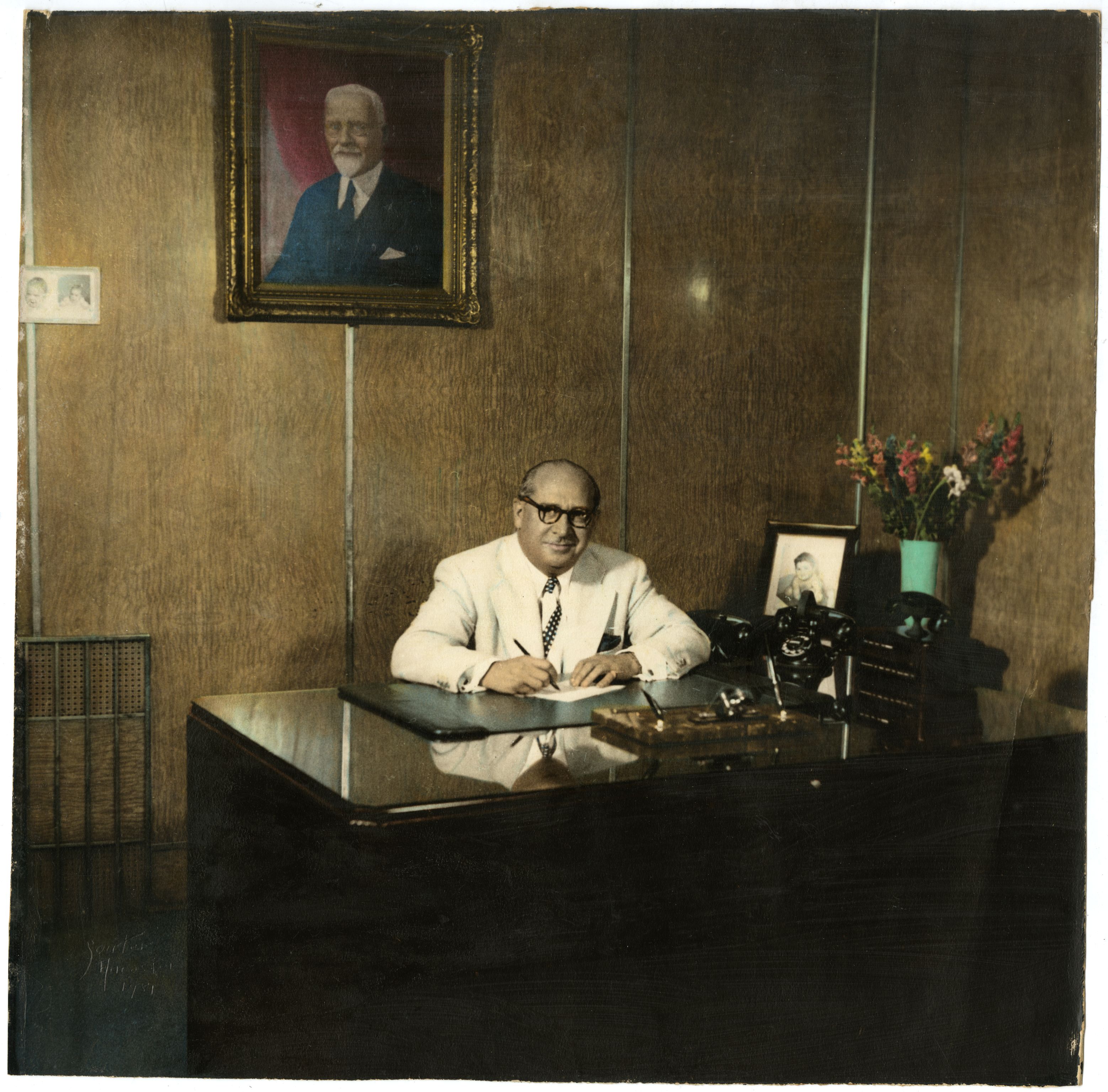 On April, Harry Balinson and Wendy Schneider donated material documenting Hamilton's Jewish community. Balinson donated original newsprint issues of the Yiddish-language newspaper the Jewish Voice of Hamilton, which was edited by Henry Balinson (d. 1961), and records from his printing business, International Press. As for Schneider, she donated oral history recordings that she conducted with members of the community. She also donated photographs and textual records of her family, as well as from other members of the Hamilton Jewish community.
Other Acquisitions
Aldie Adler family tree. This accession consists of a family tree for a rabbinic family.
Rabbi David Monson. This accession consists of scrapbooks, diaries, and memorabilia of Rabbi David Monson, the founding rabbi of the Beth Sholom synagogue in Toronto.
National Council of Jewish Women. This accession consists of records of the National Counci lof Jewish Women of Canada. Included are anniversary books, a press package, a bulletin, the NCJWC Toronto section constitution, a credo and chronological history, an executive director business card, legal documents, an agreement of purchase and sale, and related correspondence.
Rose Yolleck. This accession consists of a copy of the Naomi Cook Book (third edition), which was printed in 1950. First published in 1928 to raise money for the work of Hadassah in Palestine, the cookbook was popular in Toronto's Jewish community. Although we do not know how Rose acquired the cookbook (it was found among her possessions after her death), we do know that it was common for the cookbook to be passed down from one generation to another, which might be the case with this one. It was donated to the OJA by Rose's daughter-in-law, Phyllis.