Our Collections
The OJA's records span all segments of Ontario's Jewish community. We have records from businesses, families, labour unions, organizations, and synagogues. These records date from the community's earliest days to its present. What's more, they come from all over Ontario and in every format you can think of. If you were to lay out all of our boxes, they would stretch from the foot of Yonge Street to Dundas Square!
Below you can find highlights from our newest acquisitions as well as collections that have recently been processed and added to our website search. If you are interested in donating records to the OJA, let us know.
Acquisition of the Month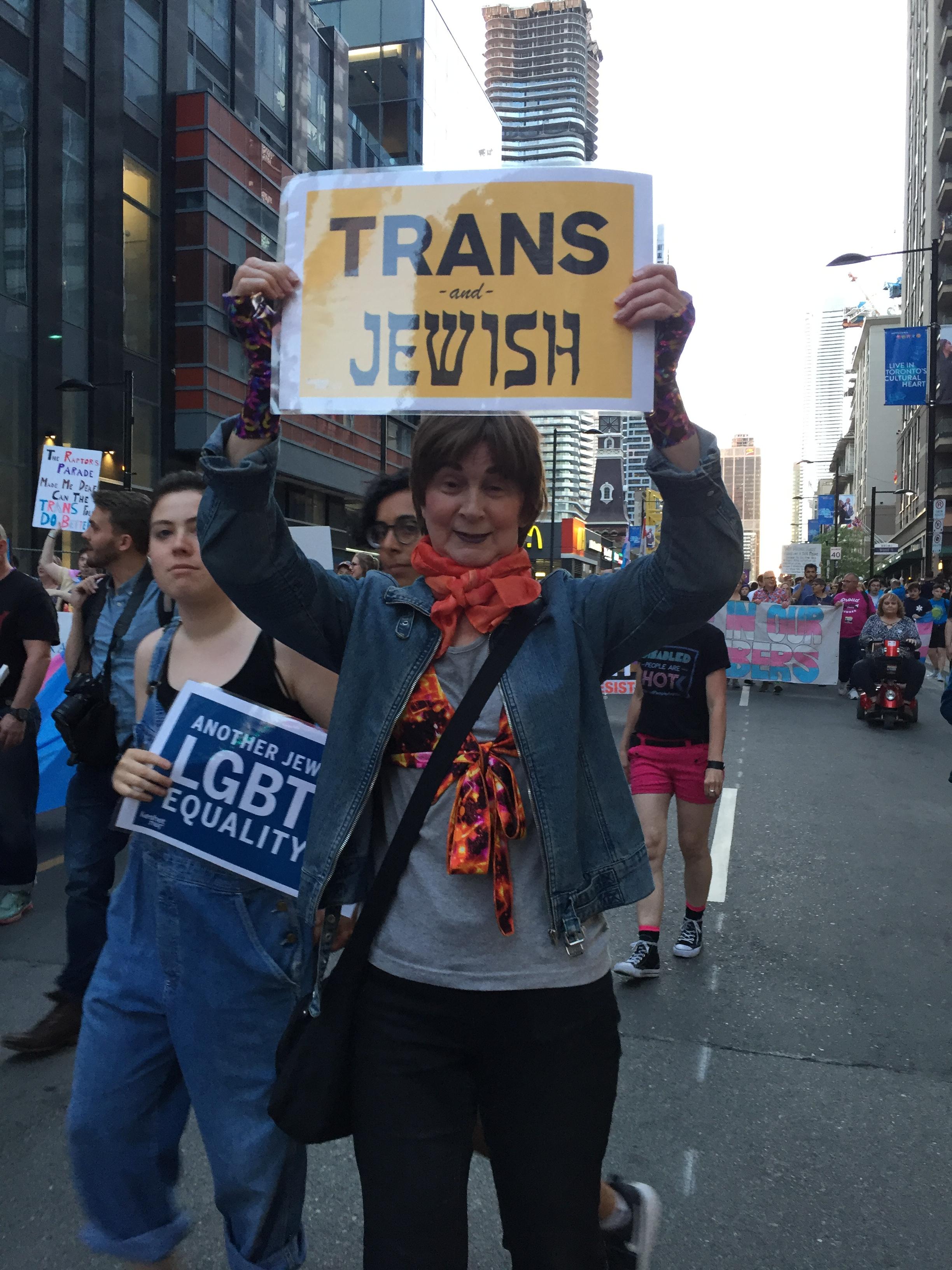 On June 23, Toronto celebrated its annual Pride Parade. In attendance was the LGBTQ+ at the J group, which was formed following Kulanu Toronto's dissolution in 2018.
A few days after Pride, one of the OJA's archivists reached out to Cara Gold, manager, downtown Jewish life at the Miles Nadal JCC, to see if she would be willing to donate photographs from the festival to the OJA. Thankfully, she was! As a result, the OJA was able to add nine new Pride-themed photographs to its collection.
These nine photographs complement Pride photographs from earlier years that are found in the Kulanu Toronto fonds. Their acquisition, meanwhile, demonstrates that archives are not only interested in old black and white photos!
If you have photographs or other records that document Jewish LGBTQ+ life in Ontario, we'd love to hear from you!
Other Acquisitions
Howard Chandler. This accession consists of a photograph of a seder held at the Hamilton Mountain Sanatorium.
Kensington Market. This accession consists of full-colour photographs of storefronts in Toronto's Kensington Market. The photographs were taken by Don Adams and capture storefronts on Baldwin Street and Spadina Avenue.