2022 Acquisitions
March 2022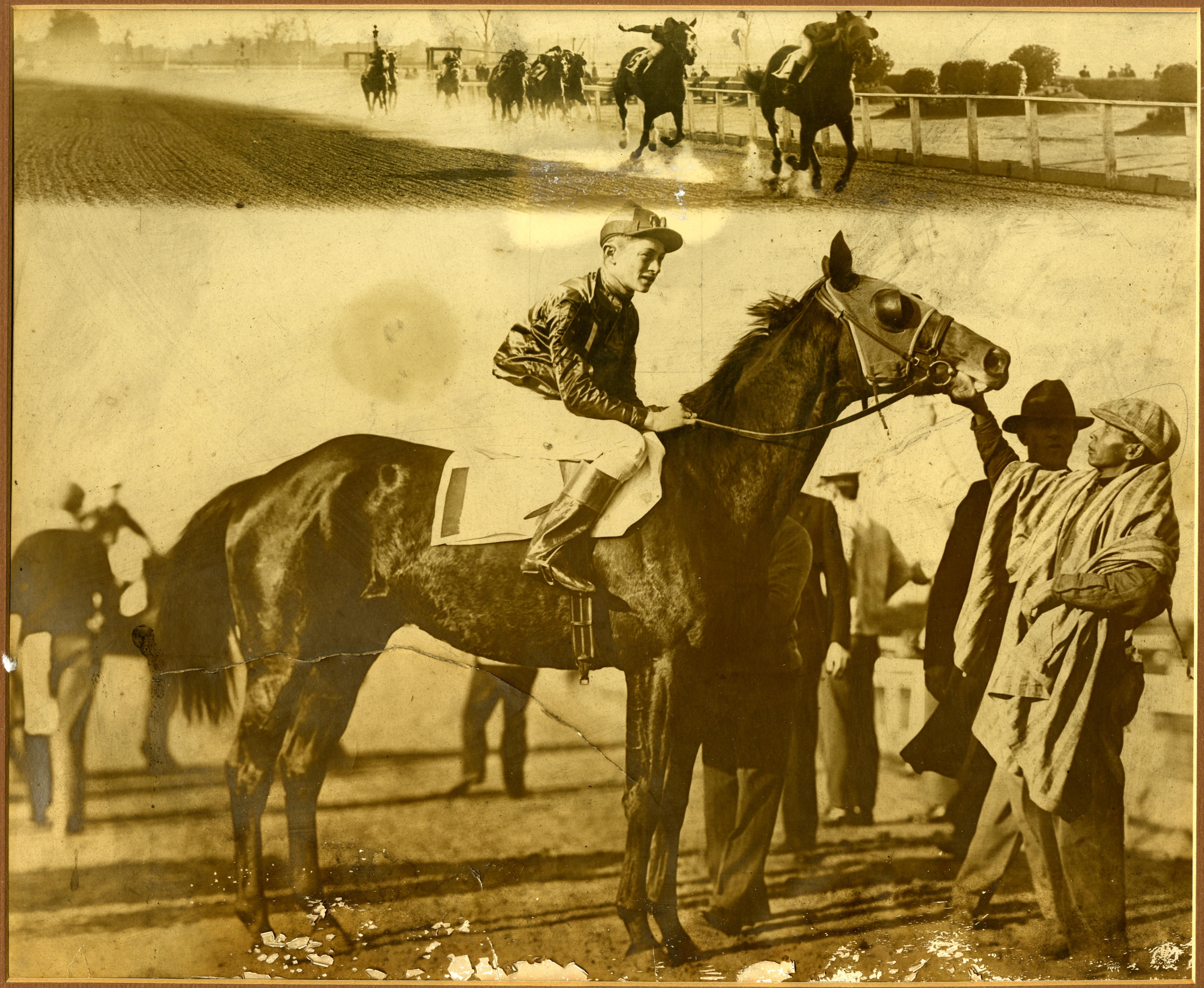 Among its collections, the OJA has records documenting a range of professions: architects, boxers, lawyers, nurses, physicians, photographers, rabbis, teachers, and many more. One profession it did not have records for was that of jockey—that is, until now! Morris "Murray" Rose was born in Poland came to Canada as a youngster. Instead of completing high school, Murray ran away from home and became a stable boy before becoming a jockey. After suffering a serious head injury, Murray retired from horse racing and went into business. The records, which were donated by Murray's daughter-in-law Roz, includes four photographs of Murray, three of which show him atop horse.
February 2022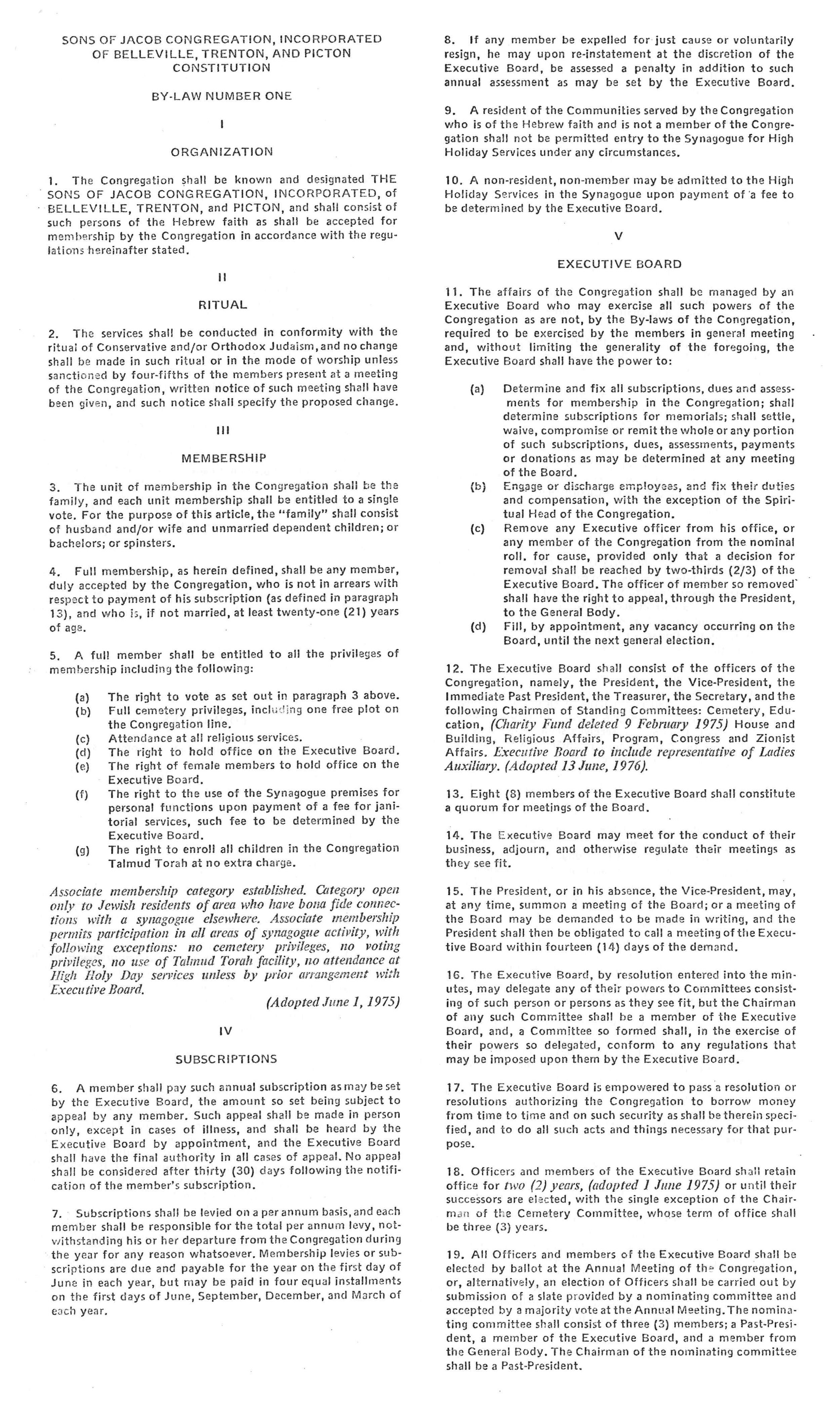 In February, Mike Jourard donated records documenting Belleville's Sons of Jacob Congregation. The records had belonged to Mike's parents, both of whom were active in the congregation (Mike's mother was the secretary for a time). Included in the accession are meeting minutes, handwritten notes, and a copy of the constitution (shown here). According to its website, the congregation has approximately sixty members who hail from Belleville, Trenton, and nearby; in addition, services are sometimes attended by non-members, who are also welcome. And while the constitution specifies that "services shall be conducted in conformity with the ritual of Conservative and/or Orthodox Judaism," the presence of members from a variety of Jewish backgrounds means that services are conducted in both English and Hebrew according to multiple traditions. The OJA is pleased to acquire these records, not only because synagogues are an important centre of Jewish life but because Belleville is a city for which the OJA would like to have more documentation.
January 2021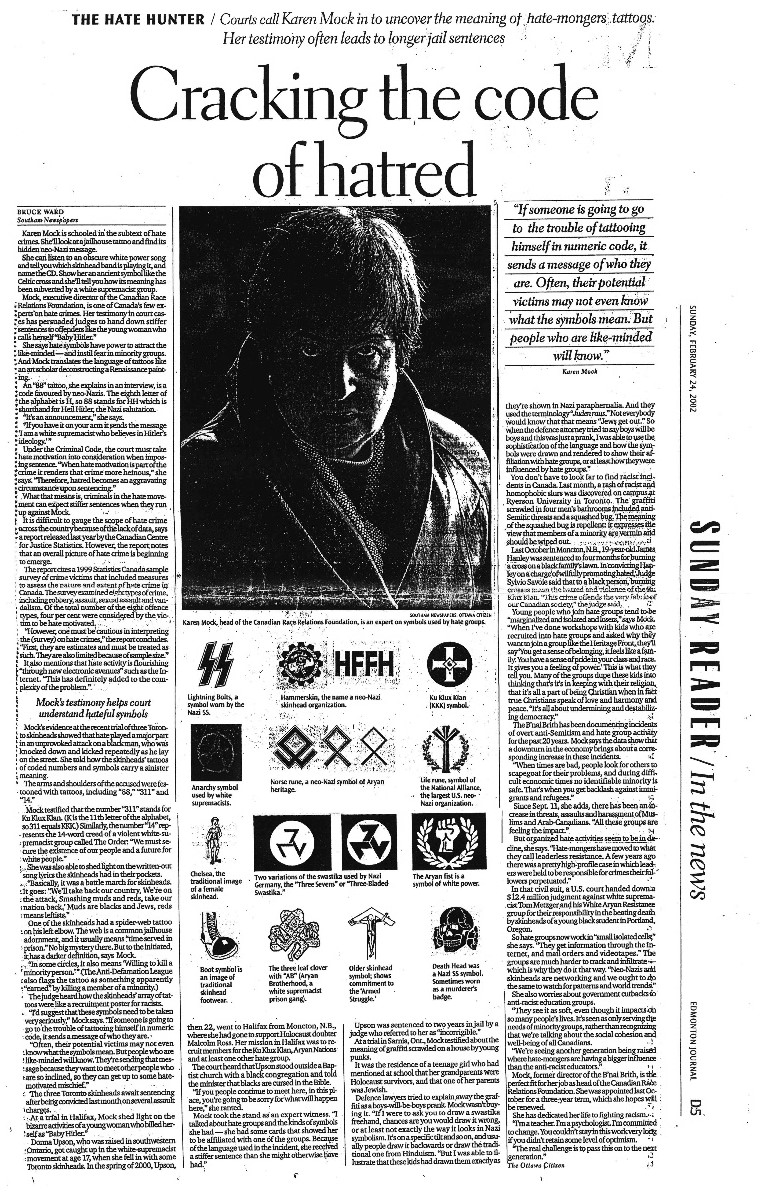 According to University College's Alumni of Honour webpage, "Karen Mock is an educator, psychologist and human rights consultant, specializing in equity and diversity issues and intercultural/interfaith dialogue." In January, the OJA received two donations of material documenting, among other topics, Karen's involvement with the UN World Conference Against Racism and the International Jewish Caucus. In addition to more public-facing materials such as these, the acessions include photographs and negatives documenting Karen's family. As well as being a founding member of multiple social justice organizations such as the Antiracist Multiculturalism Network of Ontario, Karen serves on the board of the Canadian Peres Centre for Peace and JSpaceCanada. The latter describes itself as "one-stop-shop for discussions around social justice, peace, and civil rights, both in Israel and Canada." The OJA hopes to receive more records in the future documenting Karen's varied activities.