2021 Acquisitions
August 2021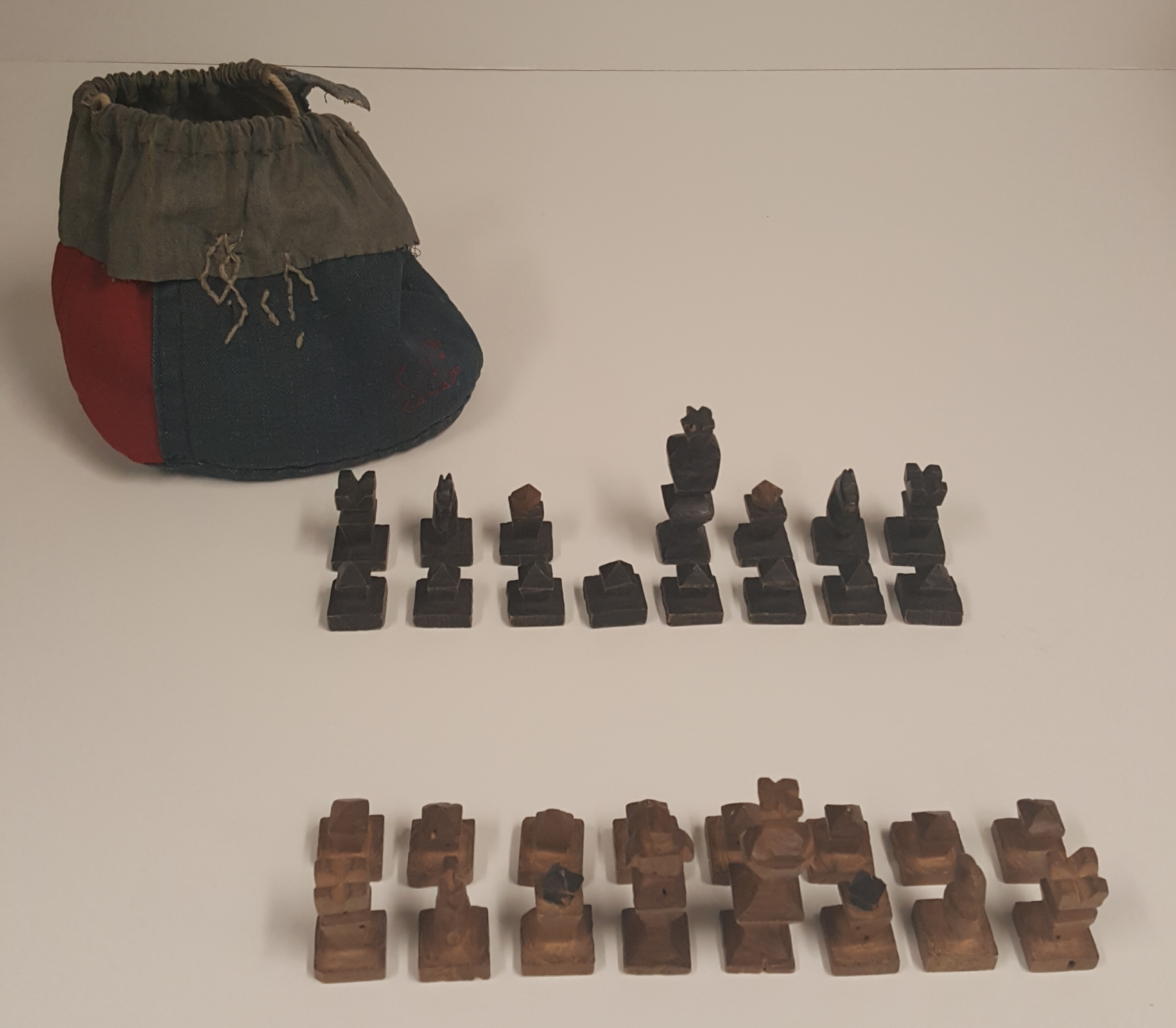 In August, Irwin Schreiner donated fifteen centimetres of textual records and graphic material, as well as one object, documenting Oscar Schreiner and his experience being interned at Canada's Camp L and, later, Camp N in Quebec. When Oscar was released, he settled on Harry Smith's farm. Also included are records related to Oskar's brother Josef Schreiner (1909-1959), who was also interned at a camp in Sherbrooke, Quebec. The photograph to the left shows chess pieces that were fashioned by the brother while in the internment camp.
July 2021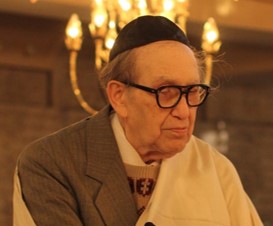 On 6 May 2021, Jewish community leader David Pinkus died. He was ninety-six years old. David was born in Toronto in 1924, the son of Molly and Isadore Pinkus, and spent his entire life residing in the Kensington Market area. His family were founding members of the Kiever Shul, and David went on to hold positions on the synagogue's executive, serving as president and playing a principal role in the synagogue's restoration in the late 1970s. Following his death, OJA archivists spent several hours going through Pinkus' home on Nassaura Street in June and July. He had lived in the house his entire life, so there were a good many records to sort through! Among the records acquired by the OJA are records related to the Kiever, the development of Kensington Market, and Jewish life in the market. Highlights include personal correspondence, report cards, photographs, Kiever membership logs and minute books, peddler tags, and miscellaneous notes he made on people he met, including their genealogical information.
June 2021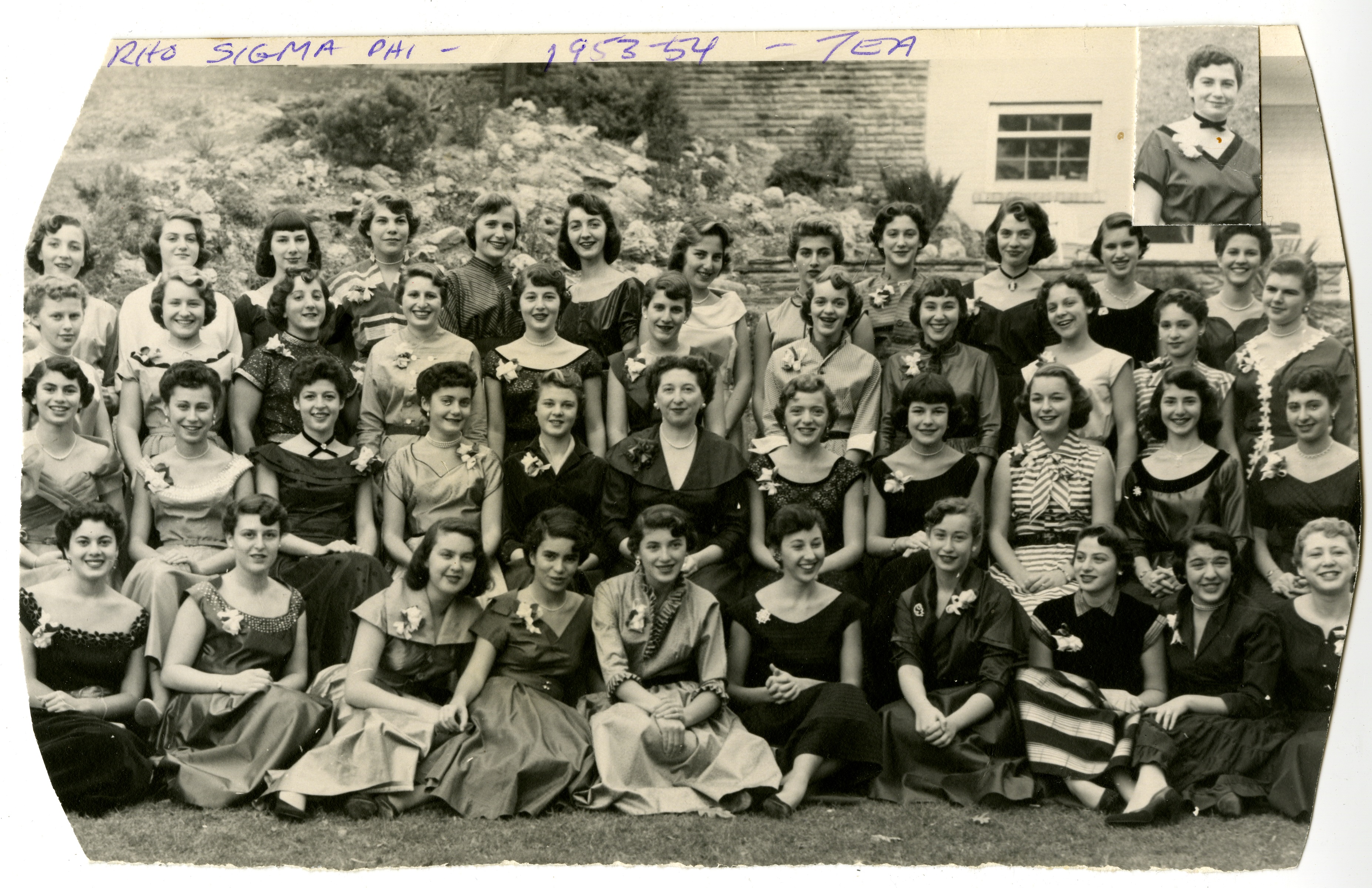 In June, the OJA acquired three photographs of Rho Sigma Phi, a Jewish high school sorority, that were taken in the 1950s. Frequent visitors to the OJA's website will know that the OJA has group portraits of many organizations, including fraternal organizations, but all too often these photographs lack identification, which makes them of limited use to researchers. Happily, with the three Rho Signma Phi photographs, identifications for most of the individuals have been provided, which will make them easier to find for researchers searching for family members on our website.
May 2021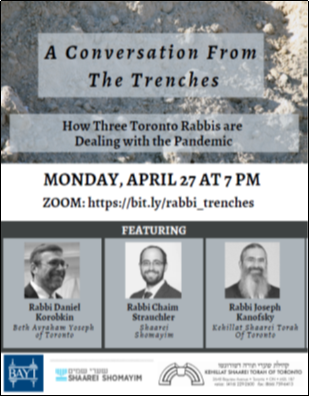 When the OJA launched its COVID-19 Documentation Project in 2020, the majority of submissions that came in were from individuals and families. And while we were excited to be able to document the personal impact of COVID-19 (something that is often missing from organizational records), we knew that we wanted to collect organizational records down the road. Fortunately, the OJA has been able to make progress on this front, acquiring electronic records from Shaarei Shomayim in the latter part of May. We are excited to have these records not only because synagogues have always been an important part of Ontario's Jewish communities but also because they've had to adjust in some pretty significant ways in order to address people's immediate concerns–concerns of both a spiritual and a material nature–in the wake of the pandemic. Thanks to organizations like Shaarei Shomayim, our researchers will have insight into the range of responses within the Jewish community–individual through organizational–to the coronavirus and the lockdowns it brought in its wake.
April 2021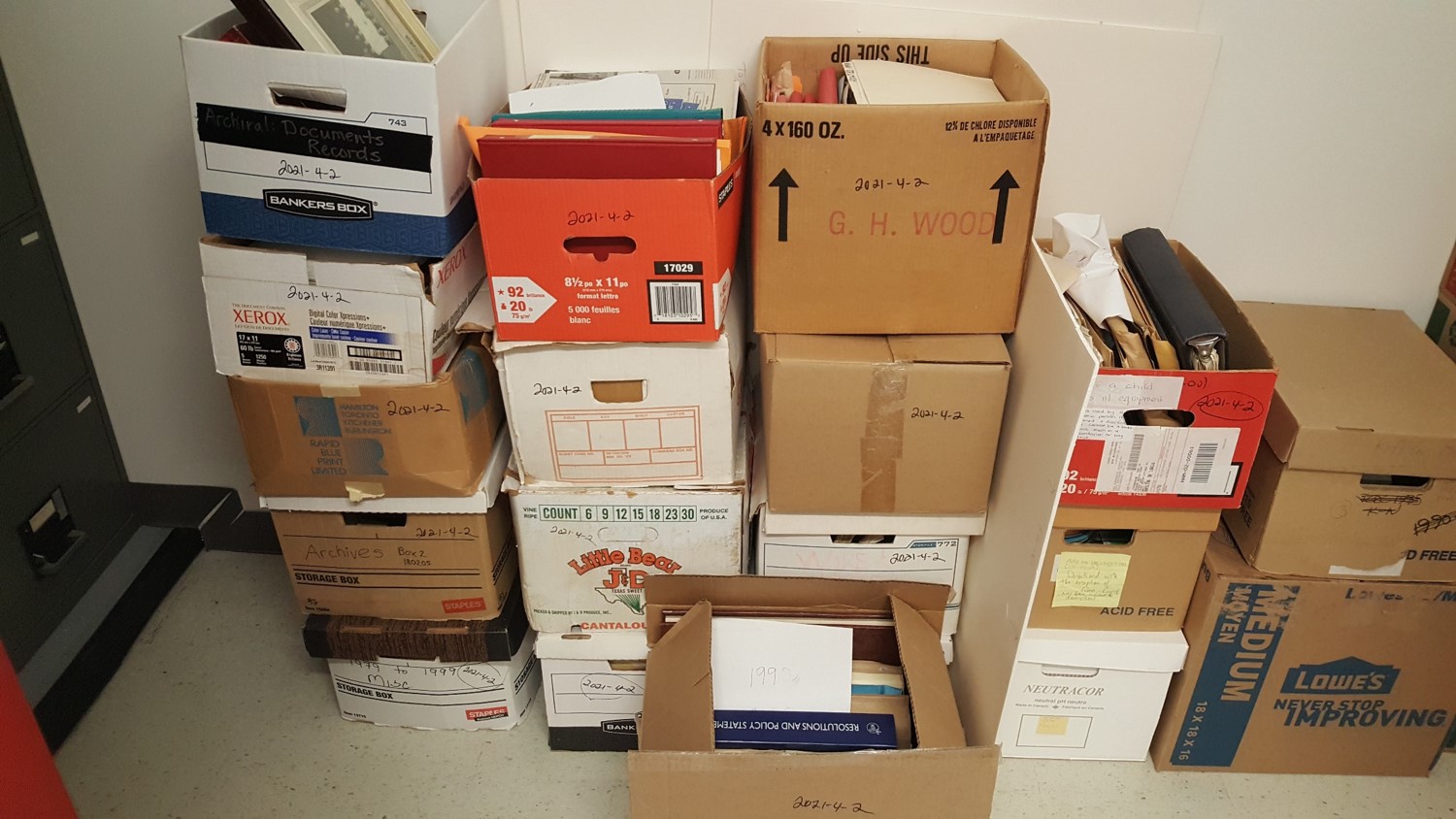 Hamilton's Temple Anshe Sholom has a storied history. Its origins date back to the 1850s when a small group of German-Jewish families banded together to form a benevolent society that would ultimately evolve into a full-fledged synagogue. Edmund Scheuer, sometimes called "the father of Reform Judaism in Canada," served as president of the synagogue for thirteen years, from 1873 to 1886, and it was during this time that the congregation experimented with introducing English into its service. But we should not imagine that it was men introducing all the innovations! In 1870, a sisterhood was founded, which was one of, if the not the, first Jewish women's groups to be organized for charitable purposes in the country. Given its historical significance, it should be obvious why the OJA was thrilled to acquire 3.6 metres of textual records and other material from the congregation in April. And while the material does not go back to the congregation's earliest days (the earliest records are from the 1950s), it nevertheless helps bring the story of Hamilton's Jewish community into the present, and the staff at the OJA are always excited when we can shine a light on Jewish communities outside Toronto.
March 2021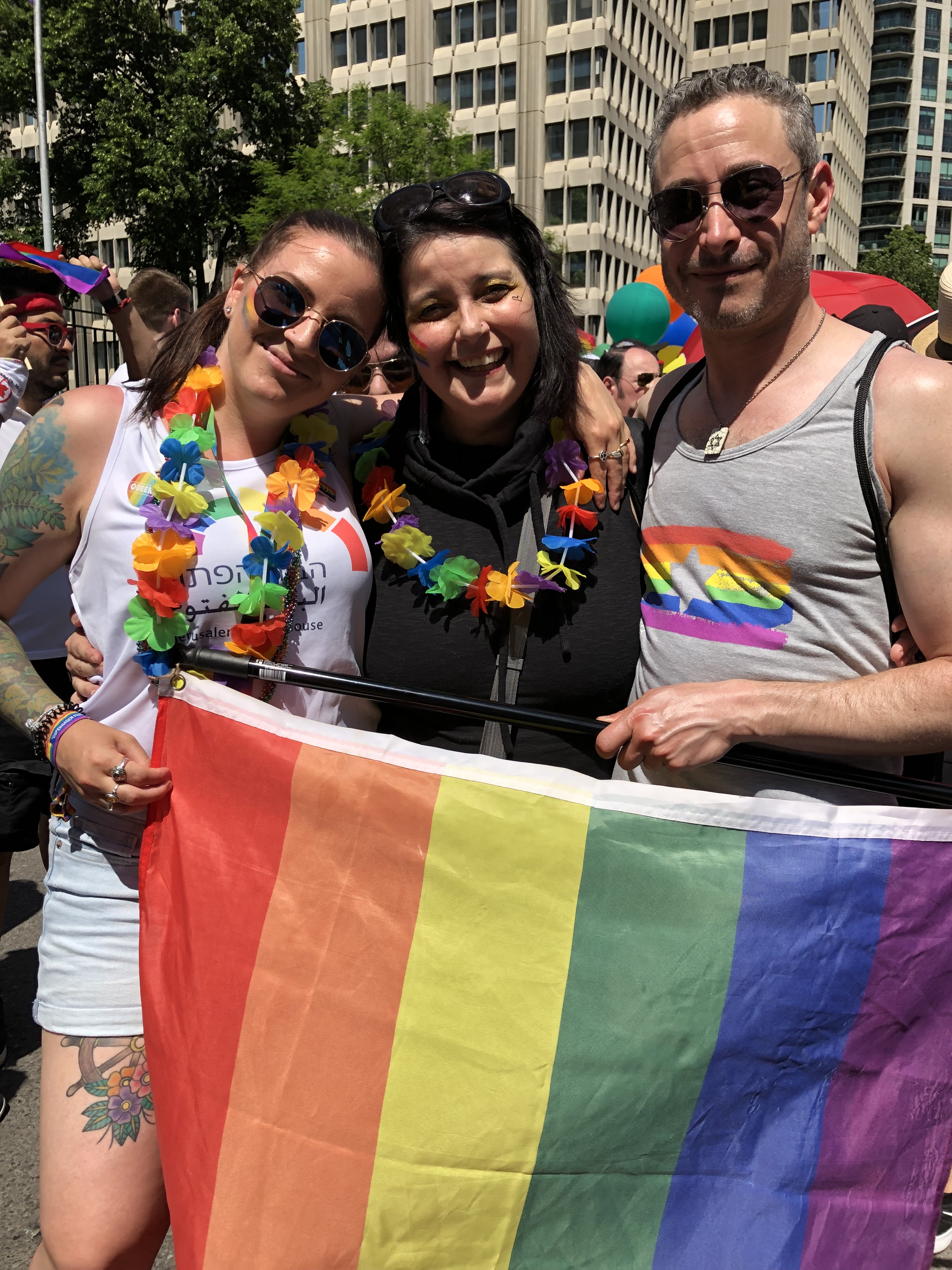 In March, OJA board member Evan Pilz donated photographs of three Pride events that took place in 2019. The first event was held on 1 June 2019 and was hosted by the Centre for Israel and Jewish Affair (CIJA)'s LGBTQ+ Advisory Council in celebration of the start of Pride Month. The second event was the annual Pride parade, which took place on 26 June 2019 and was attended by several Jewish organizations including CIJA and Jewish Family & Child. The third event took place at the Israeli consulate on 27 June 2019 and featured a panel of members of the LGBTQ community sharing their experiences of visiting Israel.
The OJA is always excited to receive photographs of Jewish individuals and organizations participating in Pride activities. If you have some of your own that you would be willing to donate, get in touch!
February 2021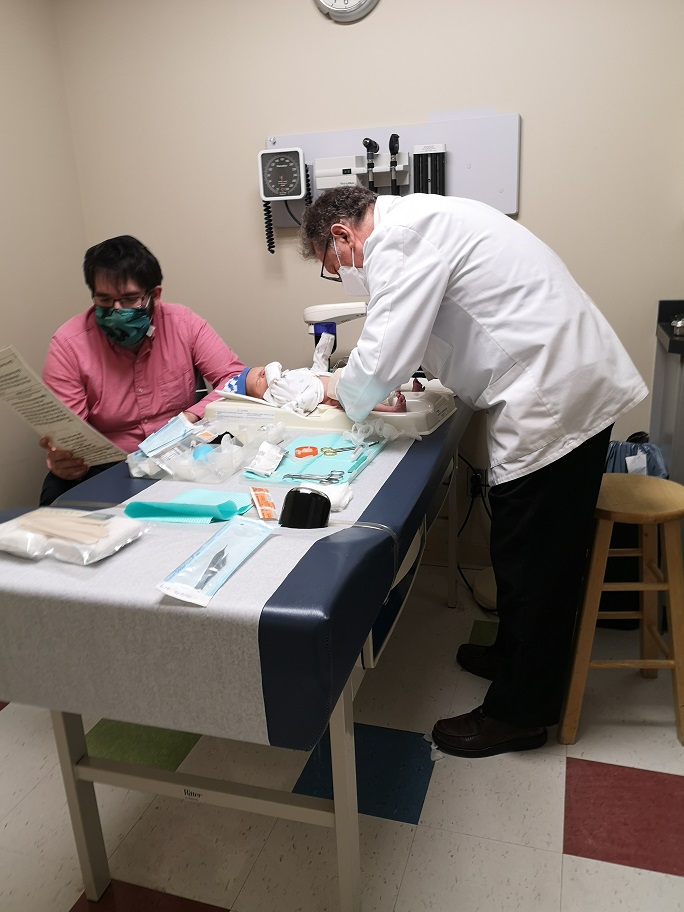 In February, Adira Winegust donated photographs of her second son's brit milah, which took place on 22 January 2021. Adira provided the following background to the donation: "We knew we were expecting our second son. The original plan was to do the Brit in Toronto with our immediate family, as we did with our first son. However we had to change plans with every new restriction and lockdowns. As a result of the second lockdown, and the infection rates in the Greater Toronto Area, we decide it was best to go to Ottawa for the bris and find an orthodox mohel. We ended up at Dr. Engel after the recommendation of Rabbi A. Kravetz of Beth Tikvoh in Ottawa. As this was the height of the second wave only myself, my husband and mohel were at the bris. Due to the stay home order, it was best to do it in the doctor's office. We did not even zoom in our family."
January 2021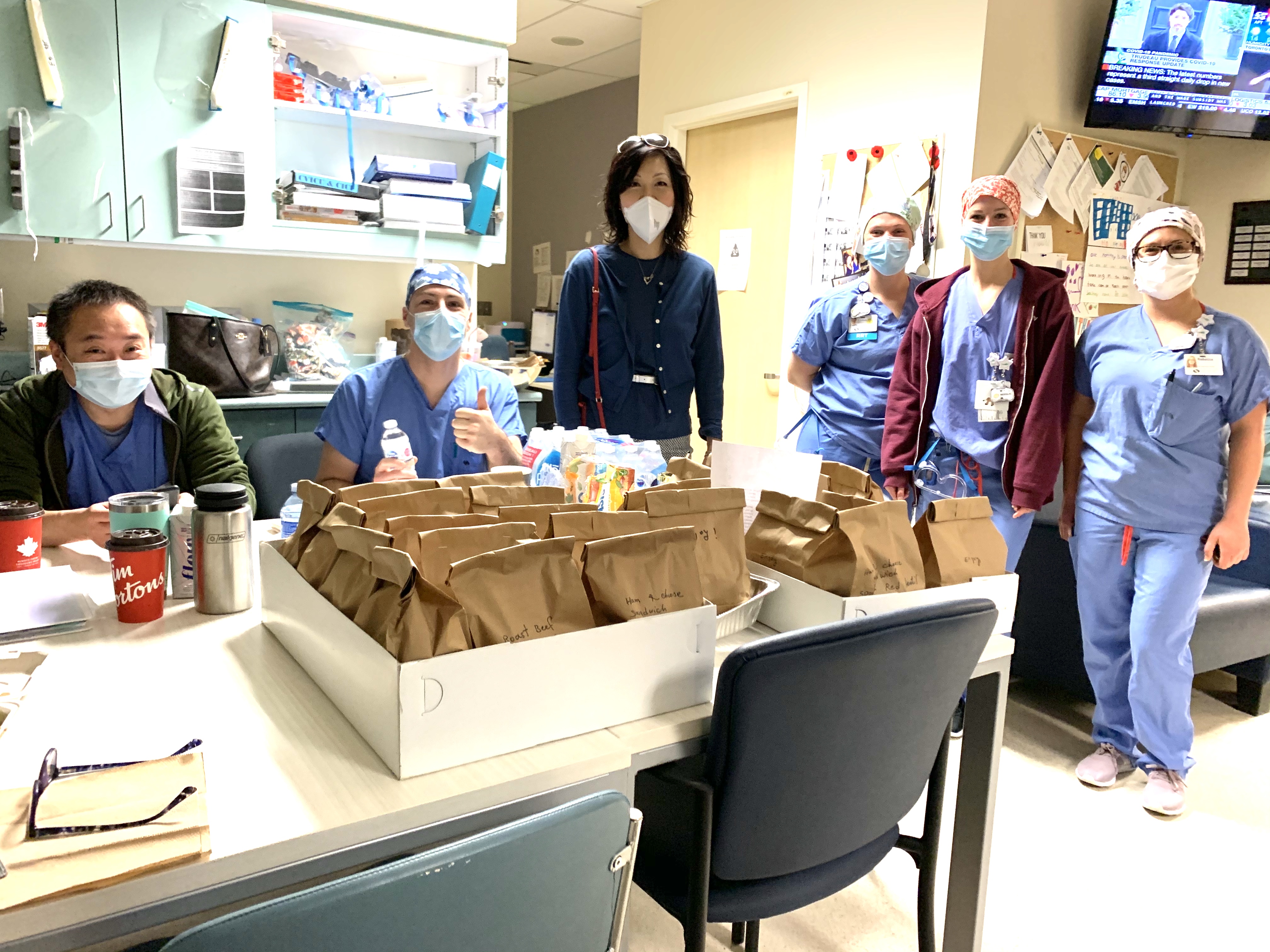 At the start the of pandemic, former Holocaust Education Centre co-chair Lily Kim began hosting weekly online meetings for a dozen Holocaust survivors. The social time allowed survivors to get to know each another and helped to alleviate anxieties related to the pandemic. Along with her deliveries of personal protective equipment and daily phone calls or emails, Lily's virtual meetings helped survivors to cope through a community of like-minded individuals. With community support, Lily was able to raise $5,000 in funds that went to frontline workers. In this photograph, she is seen delivering hot lunches to the staff of an intensive care unit.