Toronto Jewry and the Coronovirus Pandemic: An Interview Project
The OJA is excited to announce its partnership with OJA Speisman Bursary recipient Josh Tapper on Toronto Jewry and the Coronavirus Pandemic: An Interview Project. The Project is a collection of in-depth interviews with spiritual leaders, community activists, educators, philanthropists, non-profit directors, and small business owners about Toronto Jewish communal life and the social, cultural, and religious disruptions caused by the spread of COVID-19.
Its mission is to record and preserve personal and institutional narratives as the coronavirus pandemic unfolds, forming a research collection at the OJA that illuminates the lived experiences of this unprecedented moment in twenty-first century Jewish life.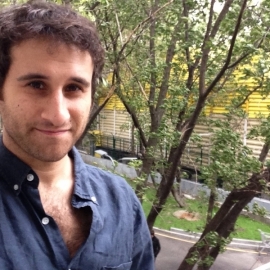 Joshua Tapper is a doctoral candidate in Jewish History at Stanford University. He lives in Toronto and can be reached at jtapper@stanford.edu.