2019 Acquisitions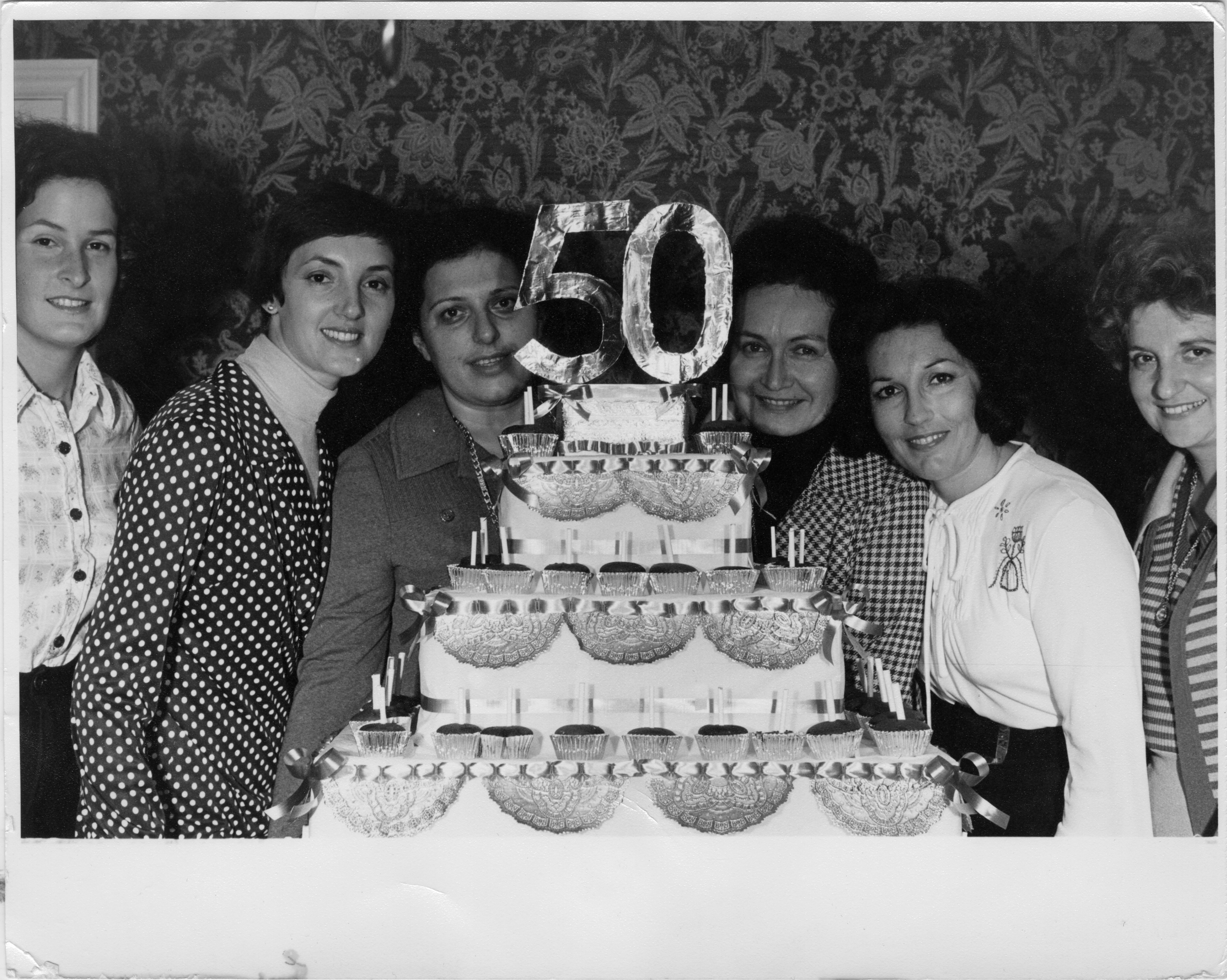 In March, Mary Laufer faciliated the transfer of Na'amat Canada Toronto's records to the OJA. A women's organization affiliated with the Labour Zionist movement, Na'amat traces its origins to the first quarter of the twentieth century: Golda Meier was an early member.
Currently, the records' physical extent comes out to 150 centimetres (roughly five Bankers Boxes). Record types include meeting minutes, lists of members and presidents, newsletters, pamphlets, fundraising material, and photographic slides of projects in Israel. OJA staff are excited to have acquired the records of Na'amat Canada Toronto and look forward to arranging and describing them further down the road.
Other Acquisitions
Ismé Bennie. This accession consists of personal photographs of Ismé. An influential figure in Canadian broadcasting, Ismé was a participant in the OJA's Southern African Legacy Project, which collected oral histories and records from members of Ontario's southern African Jewish community. Documented in the photographs is Ismé's early childhood in Vereeninging, Wits University, visits to the beach in Muizenberg and Durban, Johanessburg street scenes, the Habonim Dror youth group, and family events such as bnai mitzvot and weddings.
Kulanu Toronto. This accession consists of material documenting the Jewish LGBT organization Kulanu Toronto. Included are minutes, agendas, event information, posters, and instructions for volunteers. These records, which were donated by Sheri Krell, complement the records that were donated by Justine Apple, KT's first executive director.
Anne Pritzker. This accession consists of textual records and graphic material documenting the military career and education of Anne Pritzker (née Baker). Anne (1916-2010) graduated from the University of Toronto's physiotherapy program in 1936 and enlisted with the Royal Canadian Army Medical Corps during the Second World War. She served as a lieutenant physiotherapy aide in Portage la Prairie, Manitoba.
Rose Yolleck. This accession consists of a copy of the Naomi Cook Book (third edition), which was printed in 1950. First published in 1928 to raise money for the work of Hadassah in Palestine, the cookbook was popular in Toronto's Jewish community. Although we do not know how Rose acquired the cookbook (it was found among her possessions after her death), we do know that it was common for the cookbook to be passed down from one generation to another, which might be the case with this one. It was donated to the OJA by Rose's daughter-in-law, Phyllis.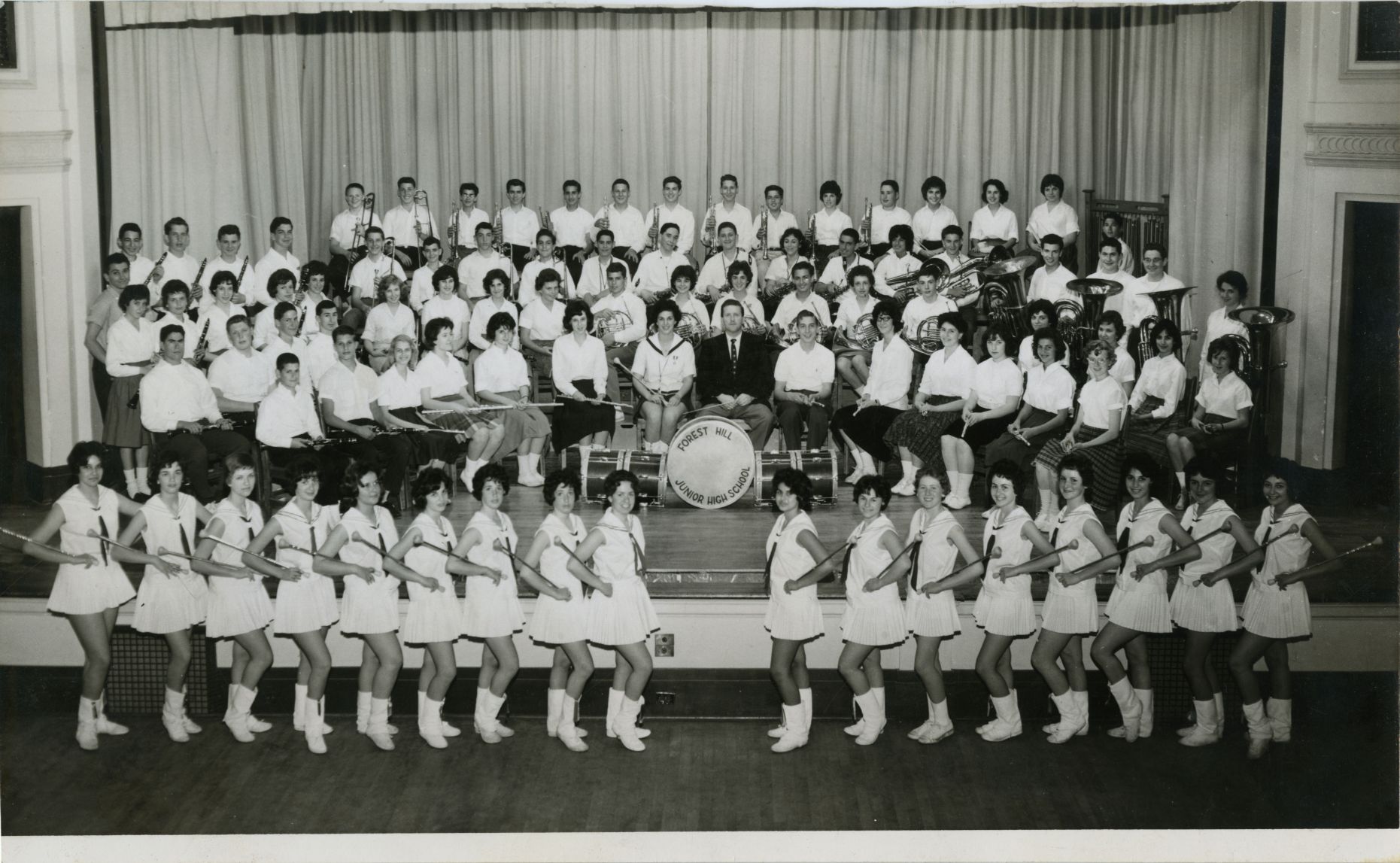 Former OJA chair Eric Slavens donated this group portrait of the Forest Hill Junior High School band and majorettes. Helpfully, Eric (one of the boys in the back row) identified fifty or so of his classmates, which will help those individuals find themselves in the archives. In the late 1950s, around the time this photograph was taken, the student population of Forest Hill was largely Jewish. Today, it is more diverse, but maintains a significant Jewish component.
Other Acquisitions
Kurtz-Cohen family. This accession consists of additional material documenting the Kurtz-Cohen family and includes photographs, certificates, and other documents.
Morley Wolfe. This accession consists of a handwritten note addressed to Morley by Rosalie "Rosie" Abella, FRSC. Rosalie is the first Jewish woman to serve on the Supreme Court of Canada.
Singer family. This accession consists of ten photographs documenting members of the Singer family including Meyer Singer, Leah Singer (née Kudlowitz), Mendel Singer, Toby Singer, Hilda Singer, and Lil Chasen.
UJA Federation of Greater Toronto. This accession consists of records created by UJA's former vice president, strategic community planning and engagement.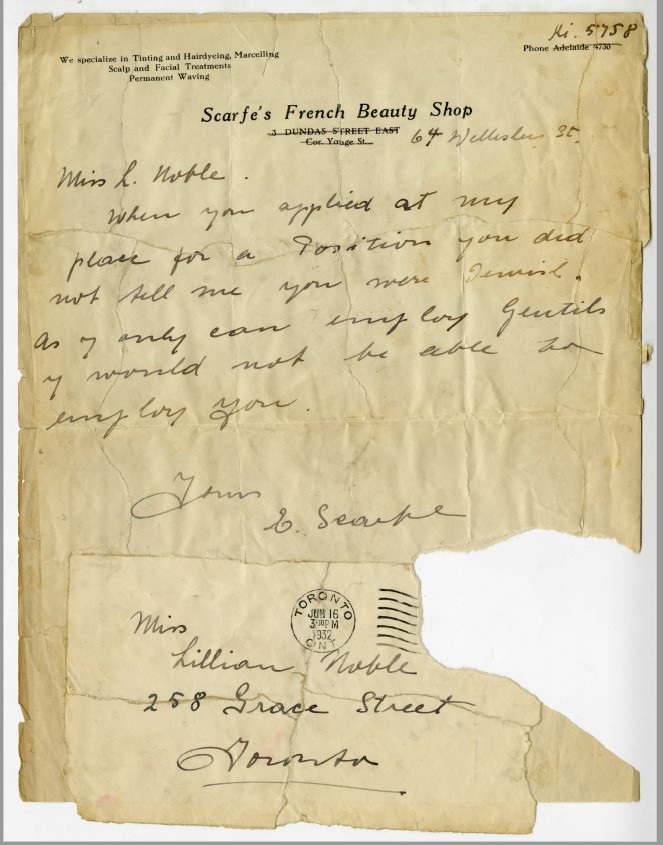 In January, Linda Martin, daughter of the late Philip Martin, donated two items that had belonged to her father to the OJA. One of those items was a letter, found inside an old high school yearbook, addressed to one Lillian Noble by the proprietor of Scarfe's French Beauty Shop in Toronto. The proprietor explains that he is unable to extend an offer of employment to Lillian on the grounds that she is Jewish—a fact she had neglected to mention to her potential employer.
The matter-of-fact tone of the letter and the unashamed manner in which its author expresses their prejudice affords an example of the genteel antisemitism that was pervasive in Toronto at the time. Unforunately, we do not know how Philip came into possession of the letter. His daughter explained that he kept a scrapbook of articles pertaining to antisemitism, both at home and in Nazi Germany, so it is possible he acquired it in that capacity. Whatever the case may be, the letter complements the OJA's existing documentation of antisemitism that is preserved in the Community Relations Committee series of the Canadian Jewish Congress, Ontario Region fonds, as well as in other collections.
Other Acquisitions
Kurtz-Cohen family. Ellen Kurtz-Cohen made two donations of records in December. The records document the different branches of her family including the Kurtz and Tepperman branches. Included are business records for her grandfather Anshel Tepperman's fur store, Tepperman Fur Co.
Lagover Mutual Benefit Society. Frances Jacobson, the recording secretary of the Lagover Mutual Benefit Society, donated the society's meeting minutes for the years 1995-2017. While meeting minutes might not seem like they make for exciting reading, they are a valuable primary source for historians looking to piece together the history of an organization.
Sidney Freedman. This accession consists of textual records, including printed email correspondence, that touch upon Sidney's role as founder of the Toronto Hebrew Memorial Parks.
Singer family. Documented in this accession are two generations of the Singer family including Louis Michael Singer, K.C., Toronto's second Jewish alderman; Dr. Bessie Thelma Singer (née Pullan), an early female admitee to the College of Physicians and Surgeons of Ontario; and Burrell Milton Singer, Q.C.