2018 Acquisitions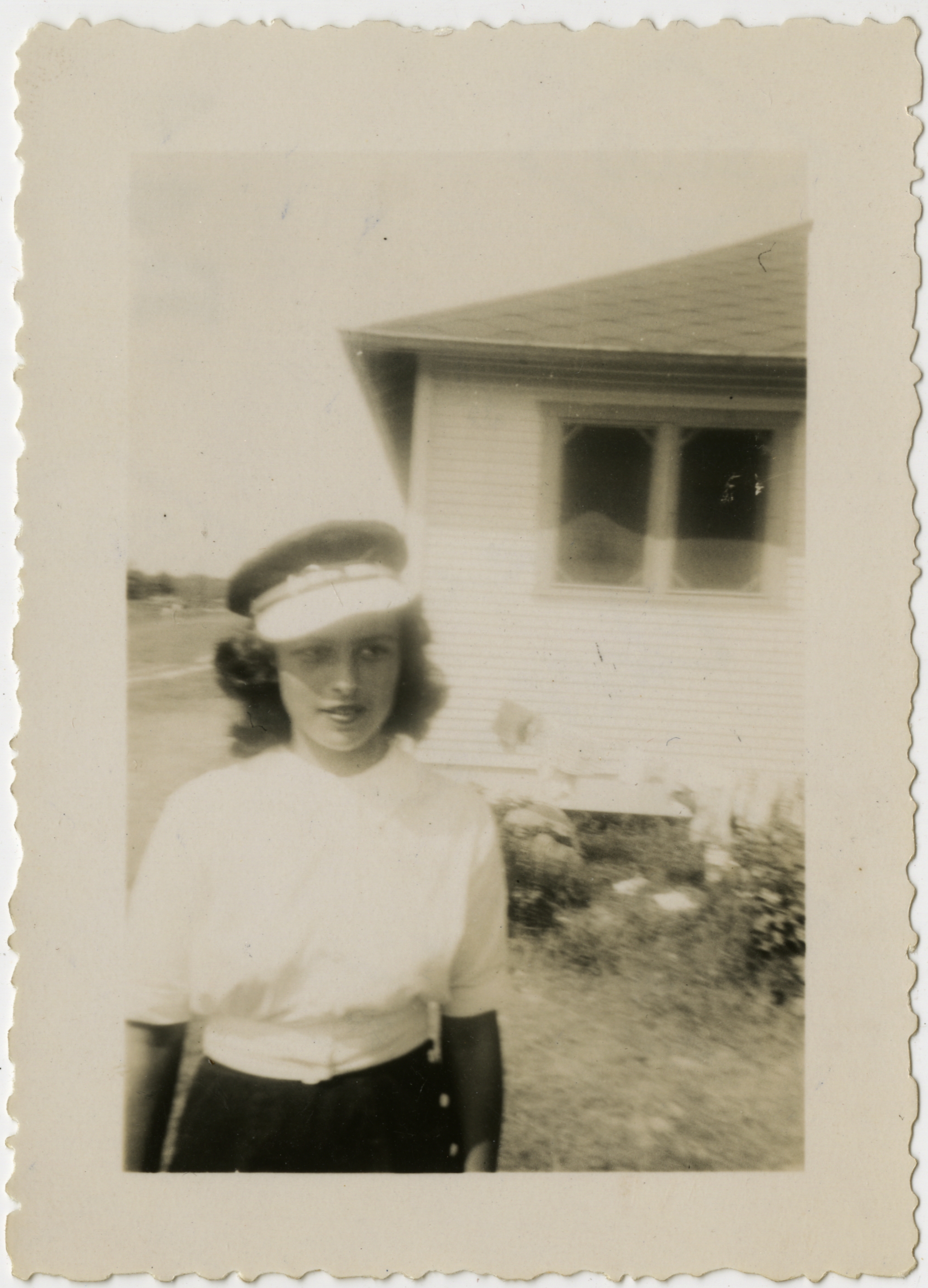 In June, Lisa Rose, daughter of Marcia Rose (left), donated her mother's collection of photographs of Balfour Manor Camp. Named after British foreign secretary Arthur James Balfour, the camp was situated on Morrison Lake and offered a range of activities to Jewish youth including canoeing, swimming and tennis. Founded by Irene Granovsky in 1935, it closed in 1952.
What makes this collection so valuable is the fact that Marcia provided identification for almost every one of the seventy-nine photographs. Marcia even identified the camp's horse: Seabiscuit. The fact that most individuals are identified makes this collection a valuable resource for academics researching the history of Balfour Manor Camp as well as genealogists looking for photographs of family who might have attended the camp.
Dr. John E. Ackerman. Following on the successful exhibition highlighting the photography of Dr. John E. Ackerman, this most recent acquisition includes the remaining negatives and slides from his large collection.
Miriam Beckerman. This accession consisting of letters and photographs relating to Miriam and her husband's experiences in Mandatory Palestine and later Israel. A highlight is a letter written by Miriam in January 1948, in which she briefly describes the mood prevailing Tel Aviv.
Congregation BINA. This accession consists of the complete operational records of this Indo-Canadian congregation beginning with its founding in 1891.
Sen. David Croll. This accession includes photographs and scrapbooks related to the political life and work of one of Canada's most notable Jewish politicians. Also included are records related to Sen. Croll's distinguished military career.
Hazza family. This accession consists of material documenting the Hazza family. A highlight is the documentation regarding the Flea-Free Pet Comb, which was patented by John Hazza and Sidney Marcus and promoted at the CNE.
Cyrel Troster. This accession consists of material documenting Cyrel's involvement in different Jewish organizations in Toronto. Of special significance are the interview transcripts with prominent Jewish Torontonians that were generated as part of an oral history project in 1973.
Toronto Grand Order of Israel. This accession consists of material documenting the fraternal organization. Highlights include eight oath books and a composite group photograph.